The Fruitvale Butler
Hollywood's Perception of the African American Male Experience
9/10/2013, 11:28 p.m.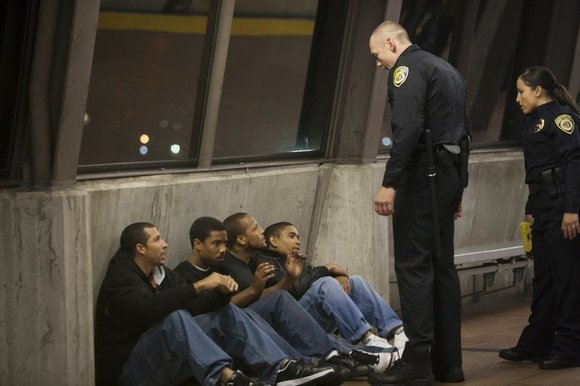 In 1972, I watched my father walk the stage at his graduation from the University of California Davis, School of Veterinary Medicine. In 1959, his brother graduated from the University of Utah, College of Pharmacy. This achievement occurred prior to the Civil Rights Acts of 1964. Jessie O. Washington practiced veterinary medicine for over 30 years. Carl Washington was head pharmacist for a major U.S. Corporation for over 30 years. My Uncle Carl never missed a day of work. Uncle Clay and Aunt Mary were both high-achieving African American students, professionals and role models for our families and communities; and the brother and sister of Jessie and Carl Washington, respectively.

In a recent movie review of Fruitvale Station posted on rogerebert.com, Steven Boone provides an interesting perspective with respect to young black males. Fruitvale Station is a depiction of the fatal moment that led to the shooting death of Oscar Grant, a young black male, at the hands of Bay Area Rapid Transit cops. "[F]or those of you who understand that young black men are humans, not beasts, it might sound like a silly project to undertake… For every complicated, vulnerable, flawed but basically decent black male character or celebrity there are a hundred loud, imbecilic thugs. Ho'wood spent six decades emasculating and lobotomizing black male characters."
In his review of The Butler, Boone refers to "a subgenre of American film . . . dubbed the Why We Be Black (WWBB) movie." Referring more specifically to the recent success of The Butler, Boone reveres Director Lee Daniels and confidently states that Daniels "will grow in greater esteem with cineastes than either pioneer Spike Lee or box office champ Tyler Perry. Daniels assimilates their scattershot styles and ambitions into his own alternately operatic, comic book, hyper-realistic, improvisatory and programmatic style" said, Boone.
One of this nation's most powerful stories in regard to the African American male experience is the account of Nathaniel "Nat" Turner. The Library of Virginia has memorialized this piece of American history.
On August 23, 1831, Governor John Floyd received a hastily written note from Southampton County postmaster James Trezevant stating that "an insurrection of the slaves in that county had taken place, that several families had been massacred and that it would take a considerable military force to put them down."

Over the course of two days, "Fifty-seven whites, many of them women and children, died before a massive force of militiamen and armed volunteers could converge on the region and crush the insurrection… Reports of as many as 450 black insurgents gave way to revised estimates of perhaps 60 armed men and boys" participated in the insurrection. (The Library of Virginia)

Thomas R. Gray interviewed Turner in his jail cell, recorded and published the information as a pamphlet shortly after Turner was tried, convicted, and executed. In an abstract from that document published in the Libraries at University of Nebraska Lincoln, Gray's words are memorialized as follows:
Nat Turner (1800–1831) was known to his local "fellow servants" in Southampton County as "The Prophet." On the evening of Sunday, August 21, 1831, he met six associates in the woods at Cabin Pond, and about 2:00 a.m. they began to enter local houses and kill the white inhabitants. Over the next 36 hours, they were joined by as many as 60 other slaves and free blacks, and they killed at least 10 men, 14 women, and 31 infants and children. By noon of Tuesday, August 23, the insurgents had been killed, captured, or dispersed by local militia. Nat Turner alone escaped—until October 30, when he was caught."