Tips for trimming bloated cell phone data plans
9/11/2013, 12:01 a.m.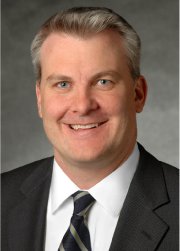 This year, the Citizens Utility Board (CUB) partnered with wireless research firm Validas to release a report showing that Illinois consumers are overspending by $1.4 billion on the wrong data plans.
The problem? For the most part, consumers are buying plans loaded down with much more data than they actually use. The notion that we use tons and tons of data, and therefore pay big overage charges, is largely false.
CTIA, the wireless industry group, says that most smartphone users (about 56 percent of Americans) use only about 800 megabytes of data per month—in contrast to the typical data plans that often provide 2 or 3 gigabytes. As a consequence, Illinois smartphone users overpay by about $194 per year, the CUB/Validas report found.
In response to these findings, CUB called on wireless companies to improve their data offers by including plans that allow customers to pay only for what they use—similar to paying for gas at the pump. While we wait (and wait) for the companies to respond, CUB created a free e-book full of savings tips that consumers can download by liking our Facebook page at www.facebook.com/cubillinois. The tips include:
Use Wi-Fi when you can. Turning your phone's setting to Wi-Fi while at home or in the office means that no data is being used for your apps or browsing.
Turn off data-devouring apps. Apps such as Facebook eat up data even when you're not using them. Turning them off could mean lower data usage. You can also use free apps like Onavo (you can find it at www.Onavo.com) to track your data usage and see which apps are eating most of it.
Check with your carrier for possible discounts. Certain companies and schools offer discounts with wireless providers. Check to see if yours is one of them.
Consider prepaid. Prepaid plans, which used to be reserved only for people who needed emergency phones, have become more and more sophisticated, and more consumers are switching to these no-contract plans.
Read your bill. Make sure your bill isn't being inflated by fraudulent "cramming" charges or extras like Roadside Assistance, cellphone insurance, or directory assistance. Consumers don't need these extras and/or never even use them.
By David Kolata, Citizens Utility Board Executive Director