Men covered friend with gas, set him on fire: Police
8/1/2014, 4:03 p.m.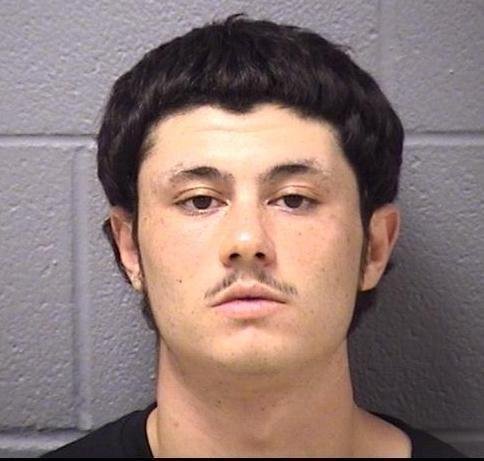 Two Joliet men who doused a friend with gasoline and set him on fire while they were drinking has been arrested on a Class X felony charge of aggravated battery, Joliet Police Lt. Brian Dupuis said.
According to reports, Dylan M. Altergott, 20, of 3931 Pandola Ave., and Joseph Taylor, 18, of the 1300 block of Steven Smith St., were drinking with the 22-year-old victim at a home in the 3900 block of Pandola on June 19 when they decided to pour gasoline on him and light him on fire, Dupuis said.
After the fire caught, they rushed the victim to a shower and then took him to Presence St. Joseph Medical Center in Joliet, where they told medical personnel the man was injured while blowing up fireworks, Dupuis said.
The second-degree burns were significant enough to require the victim be transferred to Loyola University Medical Center's burn unit, he said. He will be permanently scarred by the burns, which is why the suspects were charged with Class X felonies, he said.
However, the victim did not tell the police the real story of what happened until after two days after the incident occurred, Dupuis said.
Officers picked up Altergott on Wednesday on an unrelated warrant issued by the New Orleans Police Department, and were able to charge him with the Joliet crime following interviews, he said.
Taylor was arrested at the Joliet Police Department on Friday night.
Police have no motive for why the suspects set their friend ablaze, but Dupuis said they had been drinking.
Altergott and Taylor are being held in the Will County jail. Altergott's bond is $500,000; Taylor's will be Monday.
Contact Karen Sorensen at Karen@TheTimesWeekly.com.