2 men in custody for Joliet bank robbery, police say
8/12/2014, 4:14 p.m.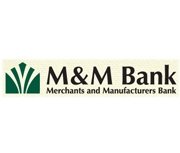 Two men suspected of robbing the Merchants & Manufacturers Bank in Joliet Tuesday morning were nabbed by Joliet police and are expected to be charged by the FBI Wednesday, officials said.
One suspect armed with a gun entered the 990 Essington Road bank at about 10:30 a.m. Tuesday, FBI spokeswoman Joan Hyde said.
He fled to a waiting white vehicle that Joliet police spotted the vehicle near the Ultra Foods store at 1590 N. Larkin Ave., Joliet Police Cmdr. Al Roechner said. Officers attempted to pull it over, but the driver took off instead, he said.
The chase ended in the 1000 block of Vine Street, when the two men abandoned the car and fled on foot, Roechner said. A search of the area found the suspects hiding in a yard at 1020 Vine, he said.
The men, who have not been identified, were charged with fleeing and eluding police and obstructing police before being turned over to the FBI, Roechner said.
There is no evidence indicating a link between the Joliet bank robbery and the one that occurred Monday at First Midwest Bank in Bolingbrook, Hyde said. In that case, the suspect shot a 21-year-old teller before fleeing with an undisclosed amount of cash.
Contact Karen Sorensen at Karen@TheTimesWeekly.com.