USF, Lewis again named 'Best in Midwest' colleges
Karen Sorensen | 8/14/2014, 5:21 p.m.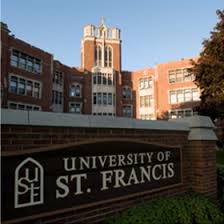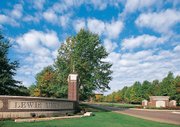 The University of St. Francis in Joliet and Lewis University in Romeoville have both been named to the Princeton Review's annual "Best in the Midwest" list for 2015.
The company, which provides college and graduate school test-prep courses, tutoring, books and other student resources, placed 159 colleges on the Midwest list from the schools in 12 Midwestern states. It uses such criteria as the GPA of incoming freshmen, student-teacher ratio, admission difficulty, campus quality and tuition.
All of the data is compiled in the organization's book, "2015 Best Colleges: Region by Region."
This is the 8th year USF has made the list. President Arvid Johnson said in a release issued by the school that they are "always pleased when outside organizations recognize the quality of a University of St. Francis education."
"Our USF family strives each and every day to provide the best possible educational experience for our students. While we very much appreciate outside recognition, what is most important to us is that we serve and graduate our students, who are considered as top prospects by employers."
In addition to the 159 schools in the Midwest, the Princeton Review also cited 226 colleges in the Northeast, 124 in the West and 139 in the Southeast as best in their locales. Collectively, the colleges named as regional "bests" make up about 25 percent of the nation's 2,500 four-year colleges.