Moscow Ballet holding 'Nutcracker' auditions in Plainfield
8/19/2014, 4:20 p.m.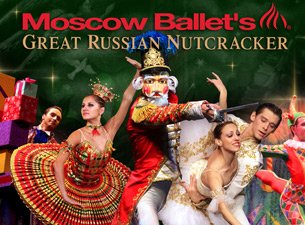 The Moscow Ballet will hold an open auditions in Plainfield for young dancers ages 6 to 18 to perform in their annual Chicago production of "The Great Russian Nutcracker."

Auditions will begin at 4:30 p.m. Friday at Dance Quest, 14511 S. New Van Dyke Road.
The production is seeking both boys and girls with at least two years of ballet training and no more than 5 feet in heights. All applicants must be dressed in ballet attire and bring pointe shoes if on pointe. No prepared piece will be necessary.
Children ages 6 to 8 will audition first at 4:30 p.m., followed by 9- to 11-year-olds at 6 p.m. and 12- to 18-year-olds at 7 p.m.
All children auditioning must be able to commit to a rehearsal and performance schedule. Selected dancers will appear in costumed character roles alongside the full corps of Russian dancers in one of two performances of the Moscow Ballet's Dec. 7 production of "The Great Russian Nutcracker" at the Rosemont Theatre in Rosemont.
For more information, call 773-463-1220, go to www.southportarts.com or email anaska@southportarts.com.