Pet of the Week
2/26/2014, 5:17 p.m.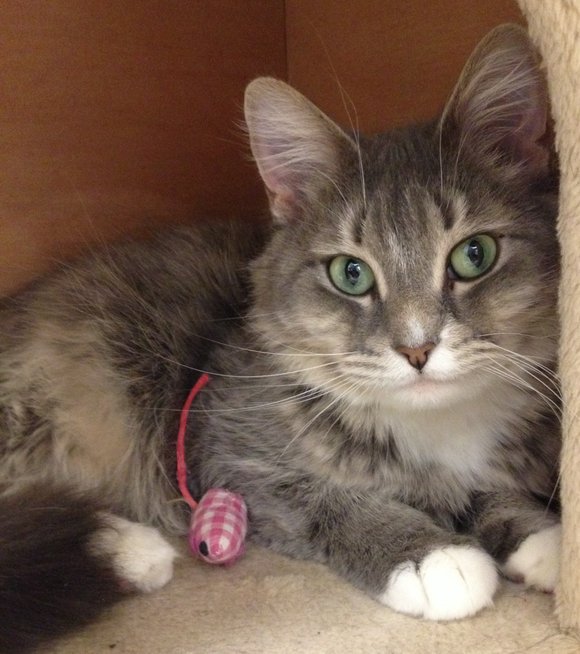 Minnie Mouse is a gentle 2 year old female medium haired cat available for adoption:
What a beautiful and affectionate girl! Sweet Minnie Mouse lovvvvves to be pet and rubbed, belly rubs are her favorite. This darling will put her paws out to touch you, then gently gives you "head bumps" to let you know nicely "excuse me.. It is time for you to give me some lovin please". She starts out shy and reserved and warms up quickly to be your loyal sidekick. Send us your application today for Minnie, she will make you a wonderful companion.
Minnie's $125 adoption fee includes her spay, vaccines, FIV/Felv and fecal tests, and microchipping. For more information on adoption, contact the Romeoville Humane Society by email at romeovillehumanesociety@yahoo.com romeovillehumanesociety@yahoo.com or phone (877) 813-7300.