Joliet approves zoning ordinance for medical cannabis cultivation, dispensing
1/6/2014, 9:54 p.m. | Updated on 1/8/2014, 8:03 a.m.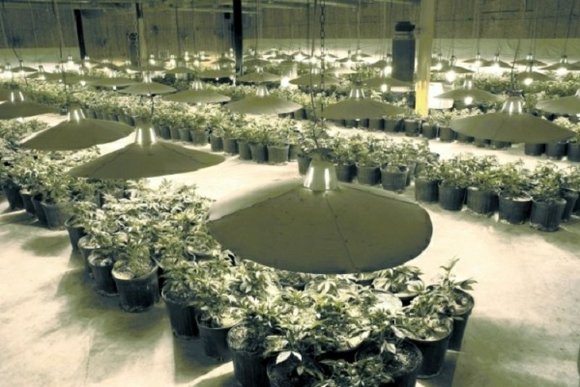 The Joliet City Council has given the green light for the cultivation and dispensing of a green leafy substance to be used for medical purposes in cooperation with a new state law.
The council voted unanimously Tuesday to amend the city's zoning ordinance with respect to the cultivation and dispensing of medical cannabis. The new ordinance was discussed at Monday night's pre-council meeting.
A new state went into effect Jan. 1 that allows for the legal use of cannabis for persons with specific medical conditions. The law, known as the "Compassionate Use of Medical Cannabis Pilot Program Act," also opens the door for cultivation centers to grow the medical cannabis as well as dispensaries where patients would go to purchase the substance.
Joliet's new ordinance is actually an amendment to the city's zoning ordinance and outlines specific rules for everything from where the dispensaries and cultivation centers can and cannot be located within city limits to prohibiting people from ingesting medical cannabis on the premises of either cultivation centers or dispensaries.
According to the ordinance, dispensaries must be at least 1,000 feet from schools, day care centers and other dispensaries, cannot be within a Tax Increment Financing District (where special tax breaks are given), cannot be within a physician's office or have a drive-up window.
Hours of operation can only between 7 a.m. and 10 p.m. and there can be no amplified outdoor music or exterior signs depicting cannabis products or paraphernalia or the act of smoking of cannabis. Dispensaries cannot be within a house, apartment or condominium building and must be registered with State's Department of Financial and Professional Regulation. The mayor and city council also have the right to require a special use permit.
There also are a host of rules for proposed cultivation centers, from being registered with the Illinois Department of Agriculture to being more than 2,500 feet from schools, day care centers and residential properties. Many of the other rules for cultivation centers are similar to those outlined above for the dispensaries.
The Joliet City Council has yet to receive any request from anyone to open a dispensary or cultivation center.
To view the proposed ordinance, visit http://joliet.granicus.com/MetaViewer.php?meta_id=59404&view=&showpdf=1.