Police issue photos of Walgreens robbery suspect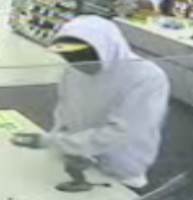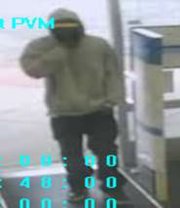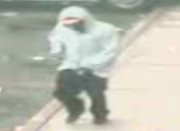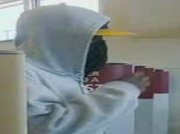 Surveillance photos of the man alleged to have robbed the Walgreens on Cass Street have been released by the Joliet Police Department so that the public might help identify the suspect.
The man, described the clerk as being either black or Hispanic, entered the 358 E. Cass St. store at about 7:50 a.m. He displayed a hand gun and directed the clerk to give him the money from his register, Lt. Brian Dupuis said.
He took an undisclosed amount of cash ad fled the store on foot, according to reports.
Police went through video tape captured by the store's surveillance cameras to isolate photos of the suspect, who was dressed in jeans and a light-colored sweatshirt, Dupuis said. He wore a mask over part of his face.
Anyone with information about the suspect is asked to call the police department's investigations division at 815-724-2030 or Crime Stoppers at 815-740-2200.
Contact Karen Sorensen at Karen@TheTimesWeekly.com.