Kam's Kapsules: Weekly Previews That Make Choosing a Film Fun
For movies opening May 9, 2014
Kam Williams | 5/7/2014, 3:27 p.m.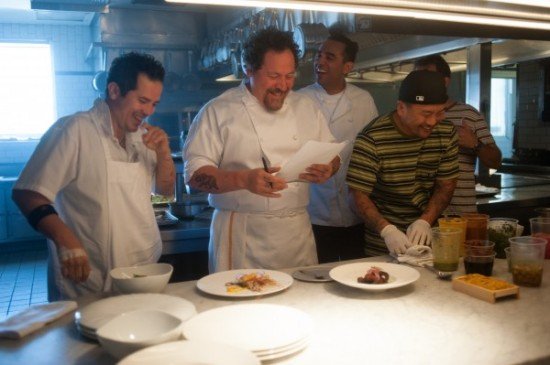 BIG BUDGET FILMS


Chef (R for profanity and sexual references) Jon Favreau wrote, directed and stars in this kitchen sink comedy as a cook who quits his job at a fancy restaurant in L.A. before returning to his Miami roots to operate his own food truck while reconciling differences with his estranged ex (Sofia Vergara). Cast includes Dustin Hoffman, John Leguizamo, Robert Downey, Jr., Oliver Platt, Bobby Cannavale and Amy Sedaris.
Legends of Oz: Dorothy's Return (PG for scary images and scenes of peril) Animated sequel to The Wizard of Oz finds Dorothy (Lea Michele) venturing back to the Emerald City where she joins forces with a princess (Megan Hilty), an owl (Oliver Platt), a tugboat (Patrick Stewart) and a marshmallow (Hugh Dancy) after she finds the Scarecrow (Dan Aykroyd), Tin Man
(Kelsey Grammer) and Cowardly Lion (Jim Belushi) under the spell of a wicked Court Jester (Martin Short). Voice cast features Bernadette Peters as Glinda the good witch, Tacey Adams as Auntie Em and Michael Krawic as Uncle Henry.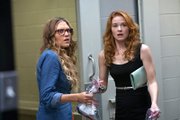 Moms' Night Out (PG for mild action and mature themes) Faith-based comedy about a tight-knit group of housewives in need of a break from their domestic duties who come to regret having their hapless husbands babysit for a few hours. Starring Sarah Drew, Patricia Heaton, Trace Adkins and Sean Astin.
Neighbors (R for crude humor, graphic sexuality, frontal nudity, pervasive profanity and widespread drug use) Ensemble comedy chronicling the frustrations of a couple (Seth Rogen and Rose Byrne) with a newborn forced to live next-door to a rowdy fraternity house. With Zac Efron, Lisa Kudrow and Christopher Mintz-Plasse.

INDEPENDENT & FOREIGN FILMS

App (Unrated) Sci-fi thriller, set in Amsterdam, about a psychology student (Hannah Hoekstra) terrorized by a cell phone app that circulates her secrets, photos and videos over the internet. With Isis Cabolet, Robert de Hoog and Alex Hendrickx. (In Dutch with subtitles)
Borgman (Unrated) Jan Bijvoet stars in the title role of this psychological thriller as a hobo who destabilizes the upper-class family that befriends him. Support cast includes Hadewych Minis, Jeroen Perceval and Alex van Warmerdam. (In English and Dutch with subtitles)
Breastmilk (Unrated) Lactation documentary extols the health and mother-baby bonding virtues of nursing while shedding light on one of the female body's most remarkable functions.
Devil's Knot (Unrated) Fact-based legal drama, set in the Bible Belt, revolving around the efforts of a skeptical private investigator (Colin Firth) to reopen the case against three teens (James Hamrick, Kristopher Higgins and Seth Meriwether) convicted of performing ritualistic, Satanic killings of young children. With Reese Witherspoon, Dane DeHaan, Elias Koteas, Mireille Enos, Bruce Greenwood and Amy Ryan.
The Double (R for profanity) Jesse Eisenberg stars in this adaptation of Dostoyevsky's classic novella about a nerdy milquetoast whose life is turned upside-down by the hiring of a co-worker who's his spitting image and has all the charm and confidence he lacks. Support cast includes Sally Hawkins, Mia Wasikowska, Gemma Chan, Wallace Shawn and Chris O'Dowd.

Fed Up (PG for mature themes, brief profanity and smoking images) Agribusiness expose, narrated by Katie Couric, indicting the food industry for sickening far more consumers than most people realize. Featuring commentary by Michele Simon, President Bill Clinton and Senator Tom Harkin.