'You Can Brew It!' program at Crest Hill library
5/7/2014, 1:32 p.m.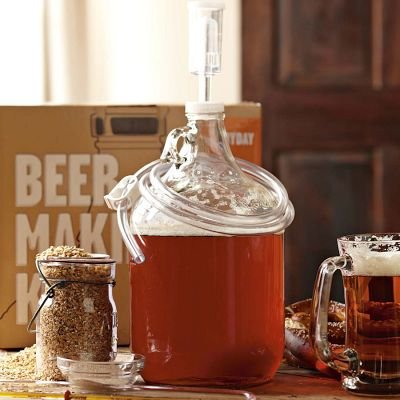 The White Oak Library District presents the program "You Can Brew It!" at its Crest Hill Branch Library at 20670 Len Kubinski Drive.
If you are a craft beer enthusiast and have always wondered about home brewing, this class is for you! Library Director, Scott Pointon, a librarian by day, home brewing enthusiast by night, will lead this course in Home Beer Brewing. This program is full of advice for would-be brew masters to find peer-to-peer help, resources, supplies, etc.
The "You Can Brew It!" program will be held on Wednesday, May 28, 2014 from 6:00 pm - 8:00 pm, in Meeting Rooms A&B, at our Crest Hill Branch Library, 20670 Len Kubinski Drive, Crest Hill, IL. (The new Crest Hill Branch is located just north of the Menards on Weber Road.) Registration is required. Attendees must be 21 years of age and older to register.
For further information on this program, contact Sarah Kleiva at the Crest Hill Branch Library at 815-552-4280, or check our website under Events at

http://www.whiteoaklibrary.org http://www.whiteoaklibrary.org