Wine of the Week - Robert Mondavi Pinot - $26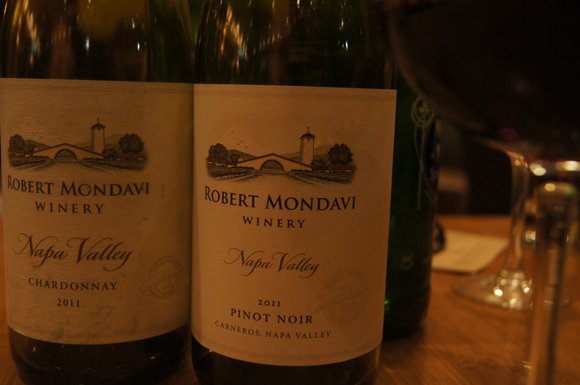 Serve it lightly chilled, with grilled salmon or crab cakes, or at cellar temperature with grilled rack of lamb or braised short ribs, you're likely to find a versatile summertime companion in Robert Mondavi Pinot Noir 2011, from the famed Carneros District, which straddles both the Napa and Sonoma Valleys.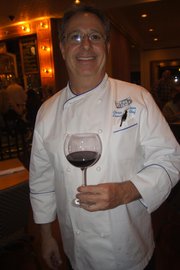 Chef Chris Montero of Cafe B, the newest edition to the Ralph Brennan restaurant dynasty in Metairie, LA, just outside New Orleans, and Constellation Brands Director of Luxury Brands Steve Ehrman, presented the Pinot Noir along with Robert Mondavi's latest releases as part of the Wine Dinner Series, which was the prelude to the 2014 New Orleans Wine and Food Experience. The wines, which included Robert Mondavi's famed Fume Blanc 2012-$20, 2012 Napa Valley Chardonnay-an astounding $19, 2011 Oakville District Cabernet Sauvignon-$45, and 2012 Napa Valley Moscato D'Oro-$20, showed the vrersatility and food friendly character of the wines, against the backdrop of Chef Montero's imaginative creations.
Cafe B's wine dinner paired the wine with Seared Veal Sweetbreads, but it could have just as easily gone with the next course, Red Wine Braised Short Ribs and even the previous course, Creole Albondigas Soup with andouille sausage and triple grind beef meatballs and local organic kale.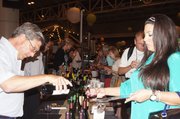 Robert Mondavi Pinot Noir's flavors of ripe, fresh plums and juicy blackberries with just a hint of burnt brown sugar and warm baked apple spices makes it the perfect accompaniment to a grilled backyard meal. Pull a steak off the grill and enjoy its rich flavor, lush texture and long finish. The hint of spices and berries will linger long in your mouth as you savor every drop of this beautifully crafted wine. This is one of the most expressive wines from Robert Mondavi's Director of Winemaking Genevieve Janssens.