Decoy phone led cops to T-Mobile armed robbers, feds say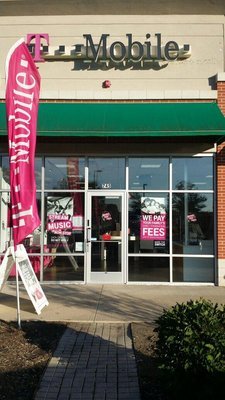 A decoy phone mixed in with the items allegedly stolen from a Bolingbrook T-Mobile store helped police track down two south suburban men arrested for armed robbery, officials said.
FBI investigators say Andrew Coleman, 30, of Country Club Hills, and Rashaud Gibson, 18, of Calumet City, are seen on videotape entering the 745 E. Boughton Road store at about 5:30 p.m. Nov. 6 and forcing the store manager, an employee and a customer into a back office at the point of a gun.
The men brought white mesh laundry bags with them and directed the employee to fill them with new cell phones in boxes, the charges said. As the employee complied, she was able to sneak in a decoy phone that allows T-mobile to track stolen merchandise.
At one point, one of the suspects became angry with the store customer, prompting him to shove him/her against the wall, place the gun to their head and say, "You think you tough — don't try to be tough," according to the charges.
The pair then forced the three victims into a bathroom and attempted to lock them inside by shoving a shovel under the door handle before fleeing, the charges said.
The store manager activated the decoy phone, and tracked it to 15340 Dixie Highway in Harvey. Police officers there observed two men go into a liquor store with two large plastic garbage bags and a third man dump an orange sweatshirt into a nearby donation bin, the charges said.
Police took Coleman and Gibson into custody after they saw the white mesh bags and T-mobile phones in the store matching those taken in the robbery, the charges said.
Both men later identified themselves in surveillance photos taken in the store, and Coleman admitted to dumping his sweatshirt in the bin.
Coleman and Gibson were charged with interference with commerce by threats or violence. Their next court appearance U.S. District Court in Chicago will be Nov. 13.
If convicted, they could be sentenced to up to 20 years in prison.
Contact Karen Sorensen at Karen@TheTimesWeekly.com.