Fingerprint links suspect to Dollar Store robbery: Police
Karen Sorensen | 10/1/2014, 4:59 p.m.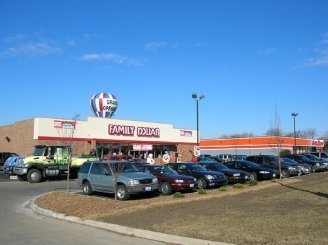 A fingerprint left behind by one of the armed men who robbed a Family Dollar store in August led to an arrest in the case Tuesday, Joliet police said.
The 17-year-old, whose identity was not revealed because he is a juvenile, was taken into custody at the Joliet Police Department after investigators brought him in for questioning based on the fingerprint recovered at the 861 N. Larkin Ave. store, Lt. Brian Dupuis said.
The suspect was wearing a face mask but no gloves during the Aug. 25 holdup, and jumped over a barrier to get to the cashier in order to retrieve cash from her drawer, Dupuis said. Investigators were able to isolate his print because it was in an area where only store employees would be otherwise, he said.
Because he had been arrested previously, the department was able to get a match from its data base.
The suspect's accomplice, who was armed with a gun, remains at large, but police are hopeful there may be a second arrest in the case, Dupuis said.
The robbery occurred at about 9 p.m. when there were only two employees in the store. Both suspects were described as being black males in the late teens/early 20s and standing about 6-foot-one, police said in August.
The arrested teen is being held in the River Valley Juvenile Detention Center in Joliet.
Contact Karen Sorensen at Karen@TheTimesWeekly.com.