Kam's Kapsules: Weekly Previews That Make Choosing a Film Fun
For movies opening October 3, 2014
10/2/2014, 6:07 a.m.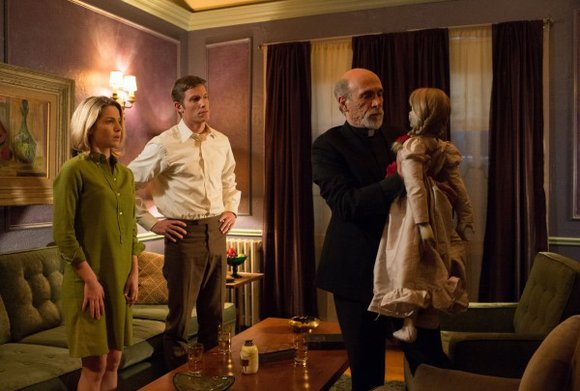 BIG BUDGET FILMS
Annabelle (R for terror and disturbing violence) Harrowing prequel to The Conjuring revolving around a husband (Ward Horton) who comes to regret buying a cursed antique doll for his pregnant wife (Annabelle Wallis) and unborn daughter. With Alfre Woodard, Eric Ladin and Brian Howe.

Gone Girl (R for profanity, a scene of gruesome violence, graphic sexuality and frontal nudity) Screen adaptation of the Gillian Flynn best-seller of the same name about a man (Ben Affleck) who becomes the prime suspect in the mysterious disappearance of the wife (Roasmund Pike) that vanished on their 5th anniversary. Cast includes Tyler Perry, Neil Patrick Harris and Sela Ward.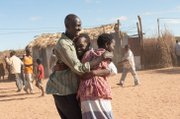 The Good Lie (PG-13 for mature themes, violence, drug use and brief profanity) Fact-based drama recounting the tireless efforts of a headstrong employment counselor (Reese Witherspoon) on behalf of several Lost Boys, Sudanese refugees from ethnic cleansing seeking to resettle in Kansas. With Arnold Oceng, Ger Duany, Emmanuel Jal and Kuoth Wiel.
INDEPENDENT & FOREIGN FILMS

Bang Bang! (Unrated) Bollywood remake of Knight and Day (2010), the Tom Cruise/Cameron Diaz action comedy about a woman (Katrina Kaif) headed to a wedding who ends up on the run from a team of assassins after unwittingly befriending the handsome spy (Hrithik Roshan) she meets at the airport. Support cast includes Danny Denzongpa, Jaaved Jaffrey and Jimmy Shergill. (In Hindi with subtitles)
The Blue Room (Unrated) Crime thriller set in a country hotel where a married Frenchman (Mathieu Amalric) finds himself trapped in a passionate affair with a very desperate mistress (Stephanie Cleau). With Lea Drucker, Laurent Poitrenaux and Serge Bozon. (In French with subtitles)
The Decent One (Unrated) Revisionist documentary promoting Hitler henchman/Nazi Gestapo chief Heinrich Himmler as a sensitive family man as revealed by his letters, diary, photo albums and home movies. (In English and German with subtitles)
Drive Hard (Unrated) Action comedy about a retired racecar driver (Thomas Jane) who finds himself pressed into service at gunpoint as the getaway driver for a crook (John Cusack) pulling off a multimillion-dollar heist. Featuring Zoe Ventoura, Christopher Morris and Yesse Spence.
Fishing without Nets (R for profanity, violence, drug use and sexual images) High seas drama about a Somali pirate (Abdikani Muktar) who changes his mind about participating in a hijacking conspiracy while in the midst of holding a French oil tanker for ransom. With Eric Gordon, Abdiwali Farrah and Idil Ibrahim. (In Somali with subtitles)
A Good Marriage (R for violence, sexuality, profanity and disturbing images) Screen adaptation of the Stephen King short story about a woman (Joan Allen) forced to reevaluate her 25-year marriage after discovering her husband's (Anthony LaPaglia) deep, dark secret. Featuring Stephen Lang, Will Rogers and Theo Stockman.

The Hero of Color City (G) CGI animated adventure about a rainbow coalition of crayons which bands together to rid their multi-hued kingdom of a malicious monster (Owen Wilson) bent on world domination. Voice cast includes Christina Ricci, Sean Astin, Rosie Perez, Craig Ferguson and Wayne Brady.

Inner Demons (Unrated) Tawdry tale of demonic possession about a devoutly religious couple (Colleen McGrann and Christopher Parker) who decide to allow a reality-TV show to record the intervention they stage for their daughter (Lars Vosburgh) in need of an exorcism after the 16 year-old straight-A student becomes addicted to heroin. With Kate Whitney, Morgan McClellan and Brian Flaherty.