Wayne's Words: Things might just be looking up for Joliet
Wayne Horne | 9/11/2014, 9:19 a.m.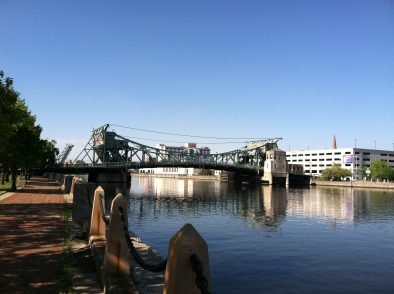 Sometimes we forget just how much the city of Joliet has changed over the last 25 years.
In 1990, less than 25 years ago, Joliet had a population of 76,836 residents, according to the 1990 census. The city had, in fact, lost population during the previous 20 years.
To put that population count into perspective, the village of Bolingbrook's population today now exceeds 74,000, based on the 2010 census data, making it Will County's second largest municipality.
During the last quarter of a century, Joliet has almost doubled in population to 147,433. Residential growth was fueled by a vibrant national economy and the introduction of casino gaming in Joliet that began in 1992 with the opening of the Empress Casino (now Hollywood Casino Joliet). That was followed in 1993 with the opening of Harrah's Casino in downtown Joliet. Both casinos began as riverboat operations.
Gaming revenue provided Joliet with a means to pay down the city's debt burden. Joliet also saw diversity in businesses that replaced the declining manufacturing base. While it would be a stretch to say Joliet has prospered since the economic downturn of 2008, the city has managed to keep its head above water.
The Joliet City Council is taking a more proactive stance in promoting economic development than in past years. Joliet still needs to continue broadening the tax base to support a growing need for city services.
The completion of the downtown Joliet Gateway Transportation Center offers hope for the revitalization of downtown. The addition of more restaurants is necessary to provide destinations after attending attractions at the Rialto Square Theatre, the Joliet Area Historical Museum, Silver Cross Field and elsewhere. The hiring of new personnel in the police, fire, and public works departments is a positive sign for Joliet residents.
The council is developing a new five-year economic development plan through efforts of new City Manager Jim Hock.
One last thing…
It's not often Joliet Mayor Tom Giarrante questions something in one of my columns. In fact, he never has in the last three years he's been mayor.
My column last week, however, was the exception. I noted that "the mayor may be supporting someone other than Terry Morris for the District 5 council seat." Giarrante called The Times Weekly to object to the comment, saying it was not true.
I must admit the comment was added at the last minute without a courtesy call to the mayor for confirmation. That was wrong on my part.
I called the mayor to offer a mea culpa and he firmly stated his position. Giarrante confirmed he is not supporting anyone for city council except Betty Gavin, whom he appointed in May to complete the term of former Councilwoman Susie Barber in District 4.
He also said he called Morris to tell him the rumor was not true. He added he was too busy with his own campaign to be concerned with any other campaign.
Fair enough. The record stands corrected; he is not supporting anyone except Gavin for City Council and himself for mayor.
I thank Giarrante for reading my column and for keeping me on my toes. I appreciate all input from the readers. Stay tuned…
Contact Wayne at whorne@thetimesweekly.com.