Plainfield hears update on I-55/Route 126 interchange
Brock A. Stein | 9/23/2014, 1:05 p.m.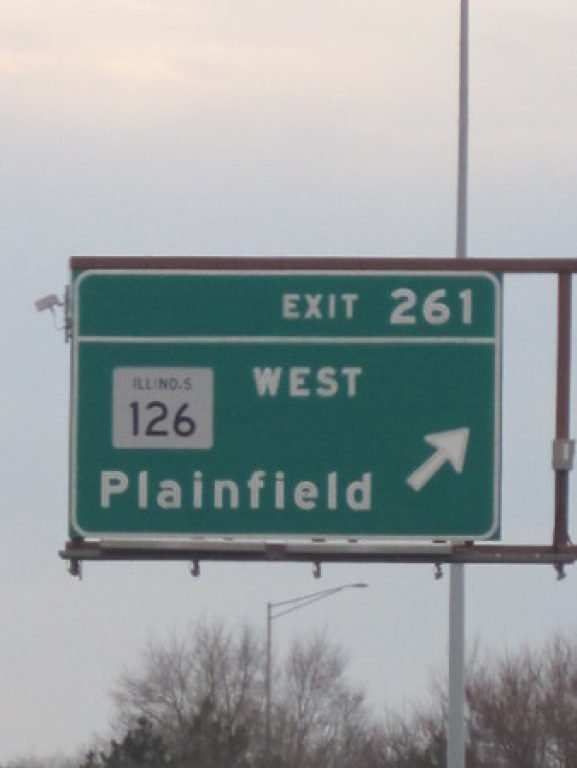 Twenty-seven alternatives for a full access interchange at Interstate 55 and Route 126 have been reduced to a handful of options by federal authorities, the Plainfield Village Board was told Monday.
But the process of getting there has been complicated and remains unsettled, said Mark Dwiggins of The Upchurch Group, an engineering firm that is partnering with lead engineers V3 Cos. during the engineering phase of the project.
One interchange proposal would have bisected a portion of wetlands near Lilly Cache Creek, which caused it to be rejected. Officials also disagreed with engineering assessments during the "fatal flaw" portion of the evaluation process, eliminating proposals that would have displaced residents or businesses for the project.
That brought several alternatives back to the table, Dwiggins said.
"In essence, it looks like we're back-tracking a little bit," he said.
The original remaining proposals include a diamond interchange at Route 126; a diamond interchange at Airport Road in Romeoville, with a full access interchange at Route 126; and a spread interchange with frontage road connections.
Also being considered are variations on an original alternate plan, with one that would place ramps at Essington Road, with a spur going to 135th, and another creating a circle interchange, also near Essington.
The new alternatives would affect residents in the Lake Mary and Lakelands subdivisions, directing higher volumes of traffic near the entrance of both in the area of Essington and 135th Street.
Trustee Dan Rippy questioned the logic of placing a higher priority on the wetland area than on the people living in already established areas.
"I'm more concerned about protecting our residents that neighborhood," he said.
Plainfield, which has contributed a majority funding stake in the project, in partnership with the villages of Romeoville and Bolingbrook, has also been working on plans to include a Lockport Street bypass at 143rd Street to coincide with the project.
Village Administrator Brian Murphy said that even with approval, the Route 126 interchange project would not begin construction for another decade at the soonest. An approved project to improve Weber Road interchange in Romeoville has been in the design and funding phase for five years, he said.
"More than likely, it's a 20-year project," Murphy said of the interchange plans. "Federal funding is very much an issue."
In other business, the village reviewed a streamlined demolition permit process that reduces the original 12-page rules down to three.
Newly added ordinance language eliminates the community impact study requirement for historically significant buildings and the mandate that a three-month cooling off period be set to look for demolition alternatives. New language also adds a one-year expiration date for demolition work to be completed.
Contact Brock A. Stein at brocknewstips@gmail.com and follow him on Twitter at @BrockAStein.