County population growth stagnating, residents leaving: Census report
Brock A. Stein and Karen Sorensen | 4/1/2015, 11:02 p.m.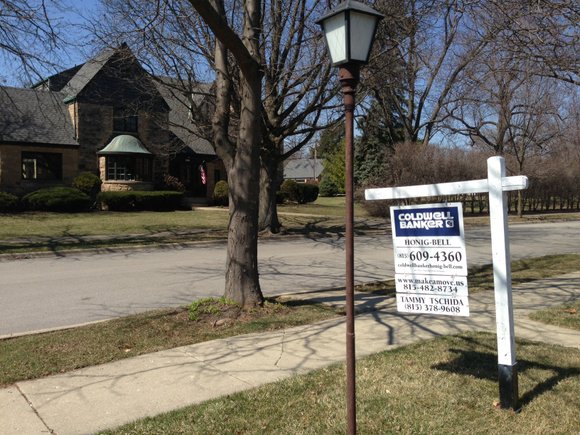 Less than a decade ago, people were flocking to Will County, where houses could not be built fast enough and the need for new schools, parks and retail could not keep pace. In just one year, 2006, it chalked up more than 17,000 new residents, making it one of the fastest-growing areas in the country.
Fast forward eight years, however, and the scene is vastly different, according to newly released U.S. Census Bureau numbers. In 2013-14, nearly 3,000 people packed their bags and moved out of Will County. Growth trickled to a mere .3 percent, the numbers show.
That said, don't be too quick to announce the area down for the count, said John Greuling, president of the Will County Center for Economic Development.
While it's unlikely Will will ever again see the growth explosion it experienced in its heyday, there's still plenty here to lure new residents – especially if the county is successful in bringing in new businesses that will require new employees, Greuling said.
From slow to stagnant
According to the new numbers, the county was still doing OK between 2010 and 2014, when the growth rate tallied in at 1.2 percent – or a total of about 7,860 new residents. The big drop was seen in 2013 and '14, when the percentage drooped to a mere .3 percent, with just 1,700 people moving here from elsewhere.
All told, the total population at the end of 2014 was about 685,000. In 2010, the resident count was 678,859.
Those numbers are comparable to neighboring Kendall County, which saw its growth slow as well over the same period. Kendall added a little more than 6,600 new residents between 2010 and 2014, its population topping out at just over 121,000. Its growth slowed from a rate of 5.8 percent in 2010 to 1.2 percent for the period between 2013 and 2014.
Despite those numbers, the Will County CED predicts the county will regain its economic growth in the coming decades and with those jobs will come population, Greuling said.
If the CED projections are correct, 50,000 new jobs will be created here in the next decade thanks to new investments in intermodal transportation and logistics operations, which are centered in Joliet, Elwood and Wilmington.
The county's also poised to attract new jobs in the manufacturing, health care, life sciences, logistics and food processing professions, among others. Two-thirds of the county's nearly 837 square miles of land mass remains undeveloped, he said.
Must be realistic
When the recession struck in 2008, the "spigot basically shut down," said Greuling, who noted that Will was not the only place that saw a dramatic drop in population growth and development.
"It's not what it was," he said, "But we're not going to replicate what we saw 10 years ago."
The regional planning organization CMAP once predicted Will's population would reach 1.1 million residents by 2030, and Greuling said he thinks that projection may still be possible depending on the length of the current low-growth period.
The best sign that things are turning around are the 9,000 new jobs created in the last 12 months, which represents slow and steady progress, he said. Another harbinger of a recovering economy is the surge in new industrial building and the low vacancy rates, he said.
Slowed growth can also have some benefits, especially for school districts, which can plan for building needs rather than be in a crisis mode having to find space for huge enrollment increases, Greuling said.
But fewer people means slower retail business growth, and a slowing of the sales tax that underpins most municipal budgets, he acknowledged.
"Municipalities thrive on retail sales tax," he said. "In a lot of cases, it's their life blood."