Do your homework before Joliet election Tuesday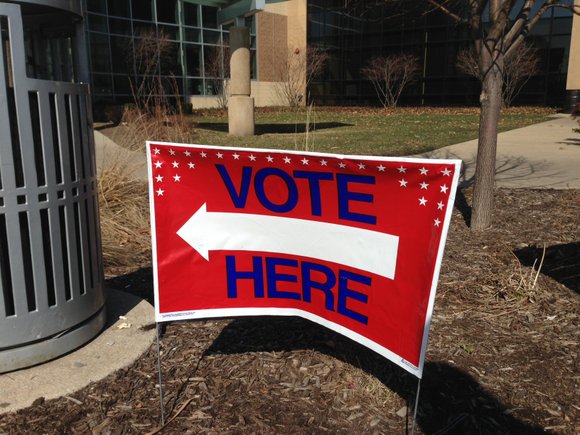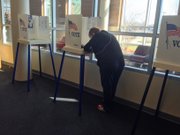 Few elections hit quite as closely to home as those that decide who sits on a city council or village board, yet routinely those races attract the far lowest numbers of voters.
Seems odd, given that the people who hold those positions actually wield a great deal of power. They'll decide how much you'll pay for garbage collection, when your street will be paved and what kind of tax break a new business will get (which your tax money will help subsidize). They'll make the call on whether you can park on the street during a snowstorm, if a new police station will be built, and how many cats and dogs you can own.
In Joliet, the fourth largest city in the state, the stakes are even higher. Among the big issues to be decided in the next four years:
Should the Evergreen Terrace be purchased for $15 million (add another $7 million or so for legal fees already expended) and even more be spent to reduce the apartment complex's density and improve the units?
What kind of financial incentives should be paid to Will County in order to ensure a new courthouse is built in downtown Joliet?
How much should water and sewer fees go up to cover the cost of the huge pipeline being built below the Des Plaines River, required by the EPA so the city's storm sewer lines are separated from the sanitary sewer lines?
If the General Assembly reduces the income tax subsidy it pays to municipalities, leaving a potential $3 million to $7 million hole in the city budget, will taxes go up or services/programs be cut to make up the shortfall?
Should the cost of running the Rialto Square Theatre, Joliet Area History Museum and Silver Cross Field continue to be underwritten with city tax dollars?
Candidates speak on issues
But voting just for the sake of voting this Tuesday, without doing your homework on the candidates and their positions, might be as bad as not voting at all.
To that end, The Times Weekly held three forums in which candidates were asked pointed "what would you do" questions, which elicited some interesting answers. To be sure, the candidates do not walk in lockstep. They offered very different answers on what to do about such things as reducing Joliet's growing gun crime problem, luring new businesses that pay more than minimum wage and paying for the huge projects looming on the horizon.
At our news site, thetimesweekly.com, you will be able to read the three stories we published from those events – the first for council districts 1, 2 and 3, the second for districts 4 and 5, and the last for the mayoral candidates. To find them, go to the search box at the top of the page and type in the headlines: "Joliet mayoral candidates offer very different views on issues," "City candidates don't agree on solutions for crime, jobs, Evergreen Terrace" and "Council candidates weigh in on crime, jobs, courthouse construction, more."
At the bottom of our home page, you can watch videos we shot of all three forums and see for yourself how the candidates answered the questions.
Who are the candidates?
Almost every person running for Joliet council seat has a Web site, a Facebook page or both where they've listed biographical information about themselves and details on what they'll do if elected. In the mayoral race, incumbent Mayor Tom Giarrante, a retired firefighter and longtime council member, is being challenged by District 2 Councilman Bob O'Dekirk, a lawyer and former police officer, and Andy Mihelich, who's president of the Joliet Junior College Board and a retired JJC administrator.
The candidates in District 1 are incumbent Larry Hug, an insurance agent who's seeking a second term, and challenger Terry Cottrell, chief information officer for the University of St. Francis; in District 2 are newcomers Pat Mudron, an insurance agent who's president of the Joliet Park District Foundation, Brett Gould, a Joliet Park Board member and assistant superintendent of curriculum and instruction at Lockport Township High School, and Roger Powell, a member of the Housing Authority of Joliet board; in District 3 are incumbent John Gerl, a certified public account and director of finance and administration for the Forest Preserve District of Will County, and his challenger, Ray Polikaitis, a certified public account who owns ANM & Associates.
District 4 has four candidates seeking one seat. They are appointed incumbent Bettye Gavin, who's the director of the Forest Park Community Center in Joliet; James Foster, owner of New Frontier Electrical Construction Inc. in Joliet; Angel Guzman, an independent marketing specialist; and Phillip Petrakos, a former employee for the Illinois Secretary of State's Office.
District 5 candidates are incumbent Terry Morris, owner of the Minor-Morris Funeral Home in Joliet, and Leonard Thompson Jr., a former Housing Authority of Joliet employee.
Not too late to vote early
If you don't think you'll have time to vote on Tuesday, take advantage of early voting hours being offered by the Will County Clerk's Office through Monday. The clerk's office in the Will County Building, 302 N. Chicago St., is offering early voting from 8:30 a.m. to 4:30 p.m. today, Friday and Monday and from 9 a.m. to noon Saturday. At the Joliet Park District building, 3000 W. Jefferson St., Joliet voters can cast ballots from 8:30 a.m. to 4:30 p.m. today, Friday and Monday.
If you're not sure what council district you live in or where your polling place is located, look it up online at www.thewillcountyclerk.com. Click on "Election Services."
Also on the ballot
In addition to the Joliet City Council races, voters will also be choosing at least one new member of the Joliet Park Board. There are two seats open, and the candidates hoping to fill them are incumbent Glen Marcum, who works at Bertino's Auto Service; newcomer Joe Mutz, an equipment operator for the city of Joliet; and newcomer Mike Trafton, who retired last year as the Joliet police chief.
Residents who live on the West Side of Joliet will chose between Frank Cabreda and Quinn Adamowski to fill the Joliet Grade School District 86 board seat held by Lorraine Guerrero, who chose not to seek re-election. Adamowski is the associate principal of Lincoln School in Joliet. Cabreda's wife is a District 86 teacher.
On the East Side, incumbents Tonya Roberts and Christine Kim are running to retain their District 86 board seats and are being challenged by Sammie Valadez. Roberts is a payroll support specialist for Paychex Inc. and has four children in District 86 schools; Kim was appointed to the board in 2012 and has one child in District 86 schools and another who has graduated; and Valadez is an office assistant at Beaver Creek Enterprises.
Candidates for Joliet Junior College Board are incumbents Susan Marie Klen and Robert Wunderlich and four challengers who want to unseat them: Michael Venegas, Diane Harris, Sharon Cemeno-Hicks and Maureen Flanagan Broderick.
Contact Karen Sorensen at Karen@TheTimesWeekly.com.