Major overhaul of Lockport's State Street planned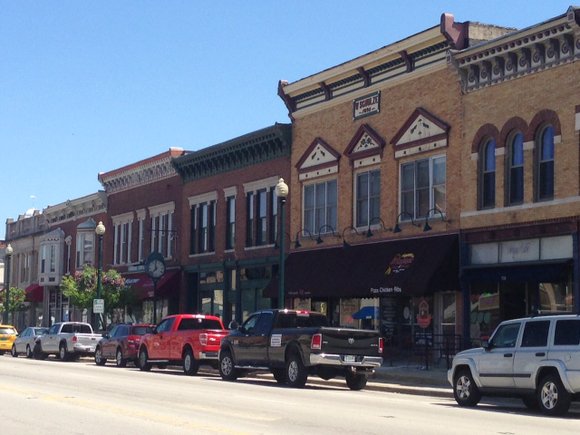 Lockport's downtown State Street is to get a facelift courtesy of the Illinois Department of Transportation, which will be installing new turn lanes, traffic signals, lights and sidewalks in 2016-17.
The final step before bids are sought in 2016 is an open house on the reconstruction plan, Lockport City Administrator Ben Benson said.
It will be held from 4 to 6 p.m. Aug. 26 in the Lockport City Hall board room, 222 E. 9th St. The public is invited to review the plans and offer their input.
Most business owners are already aware of the project, and the state has been very receptive to suggestions made -- especially in terms of ensuring customers have access to downtown stores and offices while the work is done, Benson said.
"This is going to be a big project, and it's going to be wonderful when it's done," Benson said. "But it's going to be a mess for a while."
The chief goal is to eliminate the traffic congestion that bottlenecks at the intersection of State Street (Route 171) and 9th Street (Route 7) as people come off of or head on to the bridge over the Des Plaines River.
To that end, turn lanes will be added that should reduce traffic flow interruptions by vehicles needing to make left-hand turns, Benson said.
As part of the work, IDOT will resurface State Street between 8th and 11th streets, install new sidewalks on both sides of the street and erect new decorative lighting, he said. They will also be filling in underground vaults below the sidewalks that were once used for the delivery of coal, he said.
A yellow flashing light will be installed at 8th Street to help pedestrians cross State Street between the Public Landing restaurant and the White Oak Library branch, both of which are on 8th Street, Benson said.
The project is estimated to cost about $2.5 million, with the city paying an additional $240,000 to fill in underground vaults on other blocks, install new water mains and paint the decorative lighting green, he said. They will also be painting the downtown clock.
If all goes according to plan, the project should take 12 to 18 months from the start of bid-letting to the end of construction, Benson said. It should be finished sometime in 2017, he said.
While the work is under way, parking areas behind the State Street businesses will be cleared to accommodate customer parking, he said.
Contact Karen Sorensen at Karen@TheTimesWeekly.com.