Kam's Kapsules: Weekly Previews That Make Choosing a Film Fun
For movies opening August 21, 2015
8/19/2015, 10:14 a.m.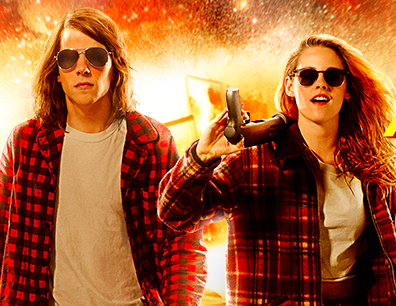 BIG BUDGET FILMS
American Ultra (R for graphic violence, pervasive profanity, drug use and some sexuality) Action comedy about a sleeper agent masquerading as a small town stoner (Jesse Eisenberg) whose training kicks in when he suddenly finds himself targeted by assassins. Cast includes Kristen Stewart, Topher Grace, John Leguizamo, Connie Britton and Bill Pullman.

Hitman: Agent 47 (R for profanity and graphic violence) Rupert Friend plays the title character in this crime thriller as a genetically-engineered assassin who teams up with a young woman (Hannah Ware) to take on an army of killers dispatched by a mega-corporation with a diabolical agenda. Featuring Zachary Quinto, Ciaran Hinds and Thomas Kretschmann.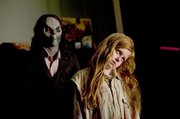 Sinister 2 (R for profanity, graphic violence and disturbing images) Horror sequel to the 2012 sleeper revolves around an overprotective single-mom (Shannyn Sossamon) who unwittingly moves with her twin sons (Robert and Dartanian Sloan) into a country home marked for death. With James Ransone, Lea Coco and Tate Ellington.
INDEPENDENT & FOREIGN FILMS 

6 Years (Unrated) Romance drama about a couple of childhood sweethearts (Ben Rosenfield and Taissa Farmiga) whose long-term relationship is tested when he's offered a dream job with a record company. With Joshua Leonard, Lindsay Burdge and Peter Vack.
After Words (Unrated) Romantic romp revolving around a lonely librarian (Marcia Gay Harden) having a midlife crisis who travels to Costa Rica where she gets her groove back with the help of a handsome young hunk (Oscar Jaenada). Support cast includes Jenna Ortega, Ron Canada and Jackie Torres.

Beltracchi (Unrated) Amusing expose' about con man Wolfgang Beltracchi, the art forger who fooled museums and collectors for decades, passing off his fakes as originals by a variety of different masters. (In German, French and English with subtitles)
Digging for Fire (R for profanity, drug use, sexual references and graphic nudity) Mumblecore movement maven Joe Swanberg directed and co-wrote this intriguing whodunit about a young couple (Jake Johnson and Rosemarie DeWitt) with a toddler (Jude Swanberg) whose marriage is shaken by the discovery of a gun and a bone buried in their backyard. Ensemble includes Anna Kendrick, Orlando Bloom, Sam Elliott and Brie Larson.
Guidance (Unrated) Out-of-the-closet comedy about an alcoholic guidance counselor (Pat Mills) deep in denial about his sexuality whose unhealthy coping mechanisms prove popular with students seeking his advice. Featuring Alexandria Benoit, Jen Goodhue and Tracey Hoyt.

Grandma (R for profanity and drug use) Lily Tomlin handles the title role in this road comedy about a heartbroken lesbian who drives around town to help her cash-strapped granddaughter (Julia Garner) come up with some urgently-needed cash before sundown. With Marcia Gay Harden, Judy Greer, John Cho, Sam Elliott and Elizabeth Pena.

The Iron Ministry (Unrated) Infrastructure documentary chronicling the recent transformation of China's railway system into the largest locomotive network in the world. (In Mandarin with subtitles)
Learning to Drive (R for profanity and sexuality) Romantic dramedy, set in Manhattan, about the unlikely friendship which blossoms between an acerbic book critic (Patricia Clarkson), just dumped by her husband (Jake Weber), and the patient cabbie (Ben Kingsley) she hires to teach her to drive. With Grace Gummer, Sarita Choudhury and Samantha Bee.