Feds release AIDS action plan this week as part of World AIDS Day
12/2/2015, 5:20 p.m.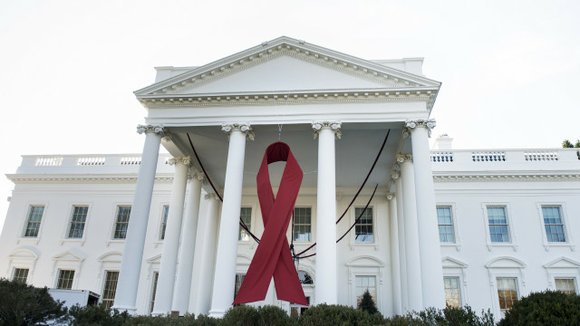 This week, in conjunction with World AIDS Day, the White House Office of National AIDS Policy released its Federal Action Plan for 2016-2020, which outlines specific federal agency actions to implement the updated National HIV/AIDS Strategy next year and through 2020.
This Federal Action Plan, along with the updated National HIV/AIDS Strategy, and continued investments in the President's Emergency Plan for AIDS Relief (PEPFAR), underscores the president's commitment to an reaching an AIDS-free generation, his press office said.
Globally, though prevention, treatment, and care have significantly improved, nearly 37 million people are living with HIV, including 1.2 million in the United States, and too many have not been diagnosed, are not in medical care, and are not virally suppressed. Despite our scientific advances in HIV treatment for individual and public health benefits, and prevention options like pre-exposure prophylaxis (PrEP), too many lack access to life-saving and life-enhancing services. Moving forward, President Obama and the Administration will continue to build on scientific and technological advances to expand access to prevention options and care.
Action at the Federal Level
The Federal Action Plan for 2016-2020 outlines specific federal agency actions to implement the Strategy next year, and through 2020. In addition to the ongoing, daily work by federal agencies, included in the Federal Action Plan are 170 action items that agencies will undertake over the next five years. Some of the action items include:
• To improve widespread HIV testing and linkage to care:
o The Center for Medicare and Medicaid Services will provide information to State Medicaid Directors on the latest treatment guidelines, scientific advances in prevention, and program flexibility available for increased access to testing and improved care coordination.
o The Centers for Disease Control and Prevention (CDC) will establish new standards for linkage to care (within 1 month of diagnosis) for all new funding announcements and demonstration projects.
o CDC will collaborate with the Health Resources and Services Administration (HRSA) to assess and identify ways to increase HIV testing among patients in health centers who are diagnosed with acute sexually transmitted infections, an important indicator of risk for HIV infection.
• To improve broad support and attain universal viral suppression for people living with HIV:
o CDC will scale up use of the Data to Care public health strategy, which uses HIV data to identify those not in care, by including use of the strategy in all relevant HIV funding opportunities.
o HRSA, in consultation with CDC, will develop a Data to Care learning collaborative across communities served by the Ryan White program to share effective models for addressing gaps along the HIV care continuum.
o HUD will work to improve the ability of HUD-funded "Continuums of Care" to identify homeless persons living with HIV and link them to housing assistance, medical care, and other services.
• To improve full access to comprehensive PrEP services:
o CDC will increase awareness and uptake of PrEP by rapidly disseminating lessons learned from demonstration projects and implementation research.
o Agencies including HRSA, HHS Office of Minority Health, SAMHSA, Indian Health Services, and Department of Veterans Affairs, will disseminate information and provide education about PrEP to their award recipients and service providers in order to improve access and increase uptake.
o HHS will develop an inventory of current, federally-funded PrEP programs, policies, research, and technical assistance activities, and conduct a gap analysis to identify high-priority research and policy needs, as well as potential geographic and population targets where PrEP access should be scaled up.
• To reduce discrimination against people living with HIV:
o The Department of Justice (DOJ) will continue to open new investigations, as appropriate, of HIV/AIDS discrimination under the Barrier-Free Health Care Initiative, as well as under the Fair Housing Act to address discrimination by housing providers.
o The Equal Employment Opportunity Commission will educate job applicants and employees living with HIV of their employment non-discrimination rights by developing materials for distribution through new channels, including health care delivery sites.
o DOJ will send to all State Attorneys General, its Best Practices Guide to Reform HIV-Specific Criminal Laws to Align with Scientifically Supported Factors, with a cover letter alerting them to its purpose and contents.