Senior Services Center puts out call for financial help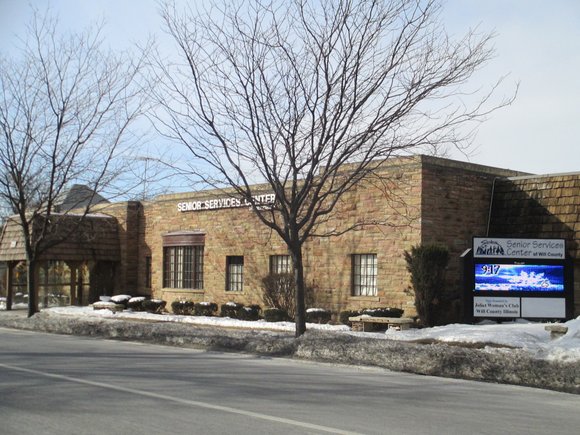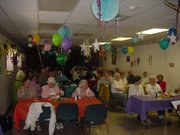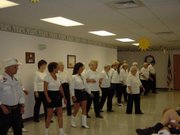 Senior Services Center of Will County, forced to deplete its $400,000 line of credit waiting for reimbursement payments from the state, is asking municipalities for subsidies to help restore programs it's been forced to cut.
The agency is reaching out to every government in the county not currently providing money to ask for funding that will allow them to repay the money already borrowed and rebuild the line of credit it uses as "cushion" while awaiting state payments, said Mary Pat Frye, the nonprofit group's director of care coordination.
Officials made their case to the city of Joliet last week, asking for a $100,000 subsidy.
"I am asking you to help the Senior Services Center be around for another 48 years," Director Patricia Hensley wrote in a letter to the Joliet City Council. "Even a one-time emergency allocation would help us greatly."
Although sympathetic to the agency's plight, council members were resistant to committing funds, noting that they themselves were forced to borrow from reserves to fund the city's 2015 budget.
Councilman Jim McFarland suggested the city make the agency a $100,000 loan instead, which could be repaid as the state makes payments on the money owed, but Frye said that would be a temporary fix on what is a long-term problem, Frye said. It would not resolve the situation in which the agency needs to have money in its budget so it can pay the 50 percent matching funds required for many state and federal grants, she said.
Such was the case with the money the center receives to operate its 15-passenger van, which the agency uses to shuttle Joliet residents from the city's three major senior housing complexes to grocery and drug stores, Frye said. Even though Joliet purchased the van on behalf of the agency and provides the gas needed to operate it, the center did not have the money to pay its share of the state grant that covered the cost of the driver, insurance and other operational costs, she said.
They were forced to end the program in January and residents now must take taxis or find other means of transportation to do their shopping, she said.
The agency has also made other program cuts, including reducing its meal services from five days a week to four, and employees have been forced to take furlough days in order to reduce expenditures, Frye said.
In addition to those programs, the Senior Services Center also works with seniors and their families on long-term care needs, provides programs on nutrition, recreation and exercise, offers in-home services for housebound residents and helps people apply for Medicare.
While many townships in Will County do provide funding to the center, only a few towns – most in the eastern part of Will County – do the same.
"We're asking all of the municipalities to contribute something," Frye said. "We provide vital services to their residents. We need them to help keep us going."
The agency provides services to 64,000 residents in the county, 27,000 of whom live in Joliet.
Joliet has not shut the door on helping the center. At last week's meeting, City Manager Jim Hock said he would meet with the group again and "delve a little deeper in to some possible ways to provide some assistance."
Will County has also heard the call, County Executive Larry Walsh said.
"They do an unbelievable job," Walsh told one publication last week. "At a time like this, we need to come to the forefront."
Contact Karen Sorensen at Karen@TheTimesWeekly.com.