Gavin remains on ballot; electoral board rejects challenge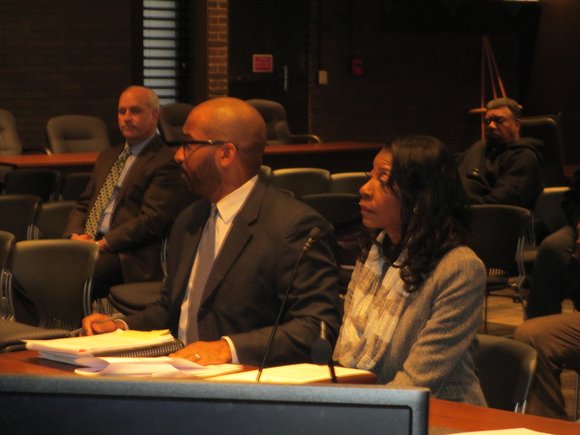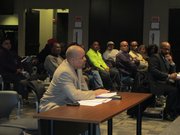 Joliet City Councilwoman Bettye Gavin will remain on the April ballot after a political opponent failed to prove allegations that she abused her position as the head of a nonprofit organization to collect nominating petitions.
In fact, all of the evidence presented by James Foster was dismissed by the Joliet Electoral Board Tuesday as being either unrelated to the challenge filed or unsubstantiated by the documents he provided.
Foster alleged that Gavin, seeking her first District 4 council term after being appointed to replace Susie Barber last year, collected signatures for her nominating petitions at the nonprofit Forest Park Community Center, where she is executive director.
While the law does not specifically prohibit such action, the center's status as a tax-exempt organization dictates that it refrain from any actions that can be construed as political or risk losing its 501c3 standing.
Foster, who's also running in District 4, presented two signed letters from people who said they were asked to sign Gavin's petition at the center. However, neither name could be found on the nominating documents Gavin submitted in December and neither attended the hearing to provide more details.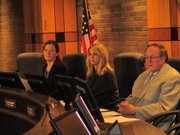 For that reason, the electoral board -- made up of council members Jan Quillman and Mike Turk and City Clerk Christa Desiderio -- found them "irrelevant" and refused to allow them to be entered as evidence.
Foster also presented a letter from a woman who said someone had fraudulently signed her name on Gavin's petition. The board rejected that claim as being unrelated to the allegation made in Foster's challenge, which centered on Gavin or her representatives collecting petitions at her workplace.
Gavin, represented by Joliet attorney Eric Mitchell, gave an opening statement in which she suggested Foster was going on a "witch hunt" to find people willing to speak against her.
"I categorically deny these accusations of wrongdoing brought today by Mr. Foster," she said. "I am confident that the process and all efforts performed on my behalf were conducted with integrity and were proper."
Gavin needed only 25 signatures, but submitted more than 185 -- 60 of which she and her husband gathered by going door to door in their neighborhood, she said.
Gavin learned the names of the people who made the allegations -- Crisonda Watson, owner of the Starr Child Daycare in Joliet, and her husband, Abdulmilik Watson -- only when Foster presented his evidence Tuesday.
Foster could not explain why their signatures were not in Gavin's petition other than she must have realized what she was doing was wrong and she "didn't want light shed on what she was doing," he said.
Mitchell responded by calling Foster's actions "suspect" and criticizing him for inferring that his client acted illegally without offering any proof.
"Certain legal concerns that Mr. Foster has made are clearly not substantiated in law," Mitchell said. "We have to ask at what point does (this become unfair) to Mrs. Gavin. There's not one single iota of proof that his accusations were of merit today."
Contact Karen Sorensen at Karen@TheTimesWeekly.com.