Closed Grant's Appliances holding liquidation sale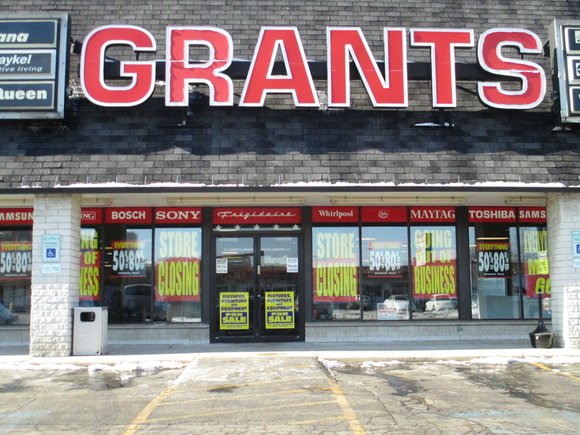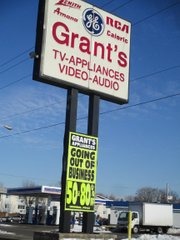 Grant's Appliances, which closed abruptly in October, is back in business -- but only for as long as it takes to sell off what remains of its inventory and to unload shelving fixtures and other items.
It's not clear how long the liquidation sale is going to last or if it's happening at any of the other stores beside the one at 321 Republic Ave. in Joliet. Phone calls to the fives stores that make up the chain resulted in hangups or messages giving the store hours.
Signs in the Joliet store windows, however, indicate appliances are being marked down 50 percent to 80 percent, and an employee carrying a sign is posted on Jefferson Street in an effort to draw attention to the closing sale.
It was revealed in November that company owners, High Ridge Partners, had entered into a process similar to bankruptcy and would be selling off assets to pay off creditors. A court-ordered liquidation sale was announced for December, but did not occur.
The unannounced store closure in October left many customers in the lurch, awaiting delivery of appliances they'd purchased but not yet received. Dozens of complaints were filed with the Illinois Attorney General's Office and the Better Business Bureau.
Contact Karen Sorensen at Karen@TheTimesWeekly.com.