'Employees'' job market in Will County, experts say
Hundreds of jobs at stores, restaurants and offices are being advertised, and not enough people with training to fill higher-paying positions.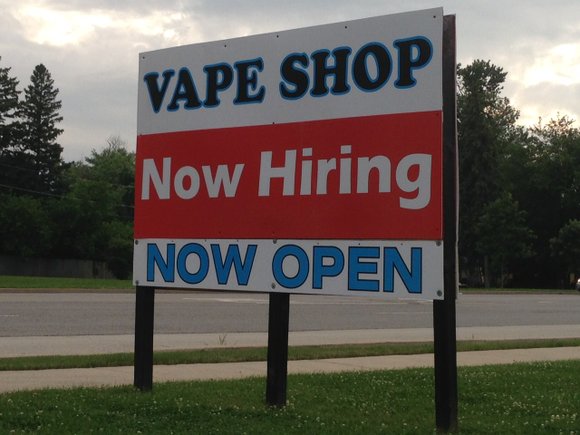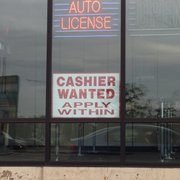 If it feels like there's a "help wanted" sign in the window of almost every business these days, it's not your imagination.
People looking for work in Will County are finding themselves more and more in the driver's seat as employers vie to fill new jobs created by a resurging economy. And with that comes an interesting change: The potential for pay that exceeds minimum wage in the retail and food sectors and pay that supports a family in industrial, service and technical fields.
JoAnna DelVecchio, general manager of the IHOP in Joliet, has had such a hard time finding people to fill jobs at her Larkin Avenue restaurant that she asked company officials this week for permission to increase the hourly wage.
"It's the (lack) of people coming in, and the quality," DelVecchio said.
Few people are applying for the server, busser and cook jobs she's wanting to fill as business picks up. Most applicants are high school and college students who are heading back to school in a few weeks and don't have the flexibility for day or overnight shifts, she said. The rest are not suitable. They've left bad impressions with their fidgety behavior, inability to make eye contact or unkempt appearances, she said.
The better-quality employees go to the restaurants that already pay more, and those places lure away her good workers as well, DelVecchio said.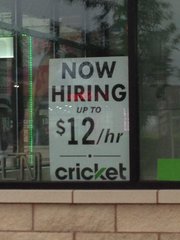 Pat Fera, director of the Will County Workforce Investment Board, said the huge number of retail, restaurant and office job openings here -- Snagajob.com lists more than 4,700 part- and full-time positions within a 20-mile radius of Joliet -- is not surprising given the pace at which the economy is improving and the employee pool is shrinking.
Unemployment in Will County is just 6.2 percent, down by more than 1 percent from this time last year and by more than 5 percent in the last five years. In fact, in the last year, more than 10,000 new jobs have been created here, Fera said.
The pressure to pay more than the federally mandated $8.25 minimum wage is also increasing now that Chicago has mandated its employers hike the minimum rate to $10 per hour and continue to do so until it reaches $13 in 2019, she said. McDonald's is the first national chain to announce that its starting wage will be $10 an hour by 2016.
But it's not just those businesses that are feeling the pinch. The demand is huge for such jobs as welders, mechanics, engineers and IT personnel, especially those who can do computer security, said Anne Edmunds, regional vice president of Manpower Inc., a national employment agency that helps companies fill job openings with temporary and permanent staff.
Manpower has offices all over the Chicago area, including one in Shorewood, and Edmunds' job, in part, is to keep an eye on the trends in the regional area.
"We have seen a definite upturn in hiring, especially in the logistics and distribution work areas," she said. "I'd say there is 35 to 40 percent more hiring being done now than at this time last year."
The two major job search sites in the Chicago area – indeed.com and monster.com – have both had more than 1,000 full-time jobs posted in the last two weeks within a 15- to 20-mile radius of Joliet. Of the 6,587 full-time jobs advertised in this area on indeed.com in the last 30 days, 5,190 paid between $20,000 and $39,000 and another 1,828 paid between $40,000 and $59,000,
Many jobs, however, have proven hard to fill because people are not trained to do them, she said. While few skills may be needed to run a cash register, answer a phone or fill a shelf, training is absolutely essential for almost every technical job out there.
"There's definitely a skills gap," Edmunds said.
It's why both she and Fera constantly advise people to get certification in fields where there's a demand. A small investment of time and money could yield a good-paying career that supports a family, they said.
"It's an employees' market right now," Edmunds said.
Contact Karen Sorensen at Karen@TheTimesWeekly.com.