Subaru dealership planned for old auto parts store site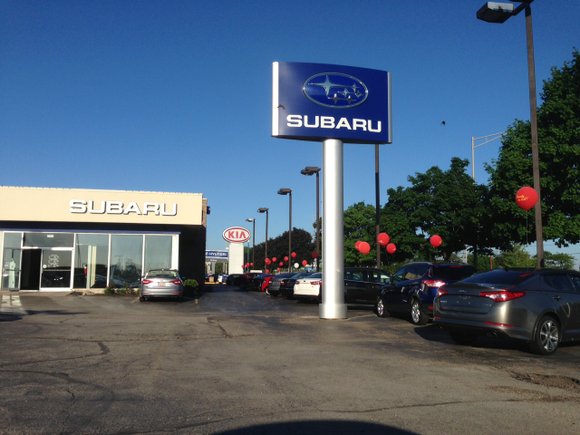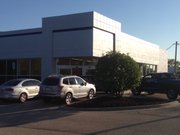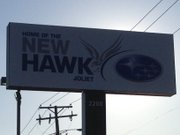 A new Hawk Subaru car dealership will be built on Jefferson Street pending Joliet City Council approval of a special use permit Tuesday night.
John Crane, who purchased Bill Jacobs Subaru franchise earlier this year, is in the process of separating the business from the Bill Jacobs Kia dealership at 2525 W. Jefferson St., which was purchased by Scott Falcone.
With the council's blessing, Crane will move his operation to the site of the former O'Reilly's Auto Parts store at 2200 W. Jefferson St. and consolidate that property with the adjacent strip mall to the west, which he is in the process of purchasing. It's not known when the sale will be final or when construction might start.
Crane has already remodeled the vacant auto parts store and plans to sell new and used cars there on a temporary basis until the new dealership is built, said Kendall Jackson, Joliet's director of planning.
The temporary site has enough space for 58 cars, and the auto parts store may be demolished once the new dealership building is constructed on the land where the Sunset Plaza strip mall now sits, according to a city summary of the project.
A second Hawk dealership selling Mazda vehicle might be added to the Subaru site, Jackson said.
The move was necessary in order to sever the Subaru franchise from Kia, which will stay at 2525 W. Jefferson St. Owner Falcone also owns World Hyundai in Matteson and Rock Chevrolet in Grayslake.
In addition to the Subaru dealership, Crane purchased Bill Jacobs Chevrolet, Cadillac and Mazda, all located on Jefferson Street, from Nancy Jacobs, who took over her husband's business when he died in 2009.
Crane is also owner of D'Arcy Volkswagen in Joliet, which he bought late last year, as well as Hawk Chrysler Dodge in Forest Park, Hawk Ford in Oak Lawn, Hawk Chevrolet in Bridgeview and Golf Mill Ford in Niles.
Contact Karen Sorensen at Karen@TheTimesWeekly.com.