Mojoes owner bailing on club, seeking someone to take lease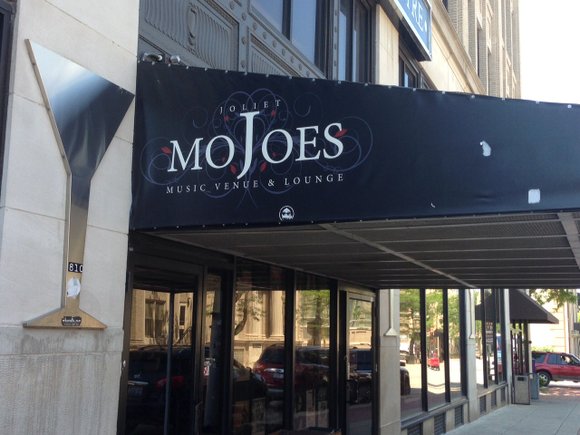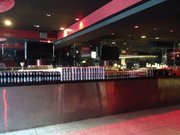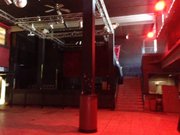 The owner of Mojoes says he's calling it quits on his downtown Joliet music venue.
That doesn't mean the business will end -- he's speaking with people who want to assume the eight months remaining on his lease and the performer contracts he's already signed -- but Chris Triebes said he's ready to "wash his hands" of Joliet.
"I'm not interested in playing politics with the city of Joliet," said Triebes, who has owned the 22 W. Cass St. club for more than four years.
"What I was trying to do was a suburban House of Blues here. If I can't get any cooperation and flexibility on capacity law so we can somehow make it work and make it safe, that's disappointing."
Problems began in April, when the city cited the venue for overselling a show and exceeding its capacity.
Triebes pleaded guilty to the infraction and agreed to the loss of his liquor license for three days only to have police return in May and make the same complaint. His evidentiary hearing for the most recent case is Friday.
Triebes said he'd operated for years with the understanding his capacity was 1,000. He believes city officials changed the rules because they didn't like people milling around outside the club during and after shows -- which has resulted in fights and gunfire -- and didn't like some of the urban hip-hop and rap acts he was bringing in, he said.
"I've had (audiences of up to 1,000) tons of times, and the fire and police were in here all the time and they were fine with it," Triebes said.
"I guess I misunderstood what I was allowed to do here. Or maybe it was OK, and then it wasn't OK. I can't really speak on behalf of the city. I will say I'm not an idiot. I'm actually a pretty intelligent person and I know what the fire code cap is and what it means."
Bob O'Dekirk, who became mayor in May and also serves as the city's liquor commissioner, said he doesn't know what Triebes understood the situation to be prior to April but it's been made clear to him since then that the fire marshal set the club capacity at 500 and that's the standard he was to meet.
And while it might be understandable there was confusion prior to the April incident, Triebes clearly understood the rule when the May incident occurred, O'Dekirk said. It would seem Triebes may have deliberately misled the promoter who rented the club for the May concert because the lease he signed wtih Triebes indicates club capacity is 1,000 when he knew as of April 12 it was 500, he said.
"(His allegations about capacity) seem a bit disingenuous," O'Dekirk said.
In fact, the city has made suggestions to Triebes on ways he could expand capacity by knocking out walls, pushing back the bar and making other physical changes, he said.
"I talked to him last Friday, and I know he was kind of despondent about the business ... and trying to get a feel for how the latest (violation) was going to go," O'Dekirk said. "We wanted to help him solve the problem."
As for having a preference for one type of audience vs. another, O'Dekirk said he pays no attention to what acts are being booked. However, the crowd at the May concert was not only over capacity but out of control, he said, based on police reports that said balconoy audience members were throwing bottles at officers inspecting the club. That won't be tolerated, regardless of what kind of music is being played, he said.
Triebes said he's not interested in finding a new venue in Joliet or anywhere else. Instead, he wants honor his commitment to landlord John Bays by bringing in someone to assume his lease and contracts and possibly continue the business into the future, he said.
But they'll have to do it without his tables, chairs, liquor and other goods, which he's selling in order to recoup some of the money's he spent, he said.
"I'm leaving this building and I'm leaving this town," Triebes said. "I feel bad actually because this was my passion at first and now I'm walking away from it. (But) I feel like, 'Wow, man, I'm so relieved that I don't have to do it anymore.'"
Contact Karen Sorensen at Karen@TheTimesWeekly.com.