Delta Sonic overhaul adds pizza, post office, gaming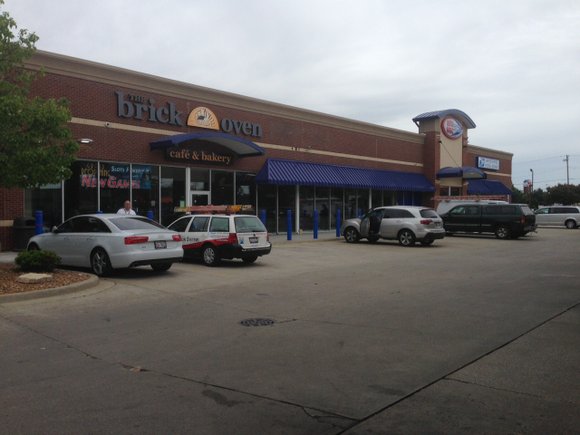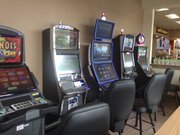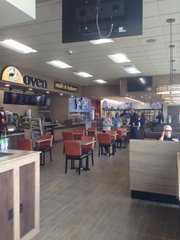 Nearly $1 million has been poured into the remodeling of Joliet's Delta Sonic car wash/gas station, with a new pizza restaurant and bakery, U.S. Post Office substation and five new video gaming machines among the amenities added.
Site manager Chuck Mikolainis said the bulk of the work at the 1218 W. Jefferson St. business, which also faces Larkin Avenue, has just been completed.
"We've been getting a lot of compliments," Mikolainis said. "A lot of people said they didn't think we needed to remodel, but we've been here almost 12 years."
The entire exterior of the building has been redone with a new brick façade, bright blue overhang and windows, and all of the gas pumps have been replaced with new models, he said. The addition of a second pre-wash station in the car wash is nearly complete and should expedite the time people wait to have their vehicles cleaned, he said.
On the inside, the Brick Oven Café and Bakery is now the centerpiece of what had been a small dining area, and in addition to pizza, it also sells salads, sub sandwiches, baked goods, breakfast items and drinks. Just to the south of it is a separate area where people can gamble on video poker machines, he said.
"We want to give the customers something to do while they're waiting for their cars," Mikolainis said.
Patrons can also pick up convenience food items and will eventually be able to mail packages and buy stamps as well, he said.
The post office substation should be finished sometime this summer. An employee-monitored desk will allow patrons to ship packages, buy stamps and drop off postage-paid items during the hours the gas station is open so they can skip the long lines at the McDonough Street post office and have access to services during hours that the post office is closed, he said.
"There are a lot of things our customers will be able to do just by coming here," Mikolainis said.
The investment will increase the business' property value, generating more property taxes for local governments, including the city of Joliet, Will County and the local school districts. It will also mean more sales and gaming tax income for the city and county as well as an increase in restaurant tax for Joliet.
Delta Sonic is part of a family-owned chain based in Buffalo, N.Y., with 29 gas station/car washes in Illinois, New York and Pennsylvania.
Contact Karen Sorensen at Karen@TheTimesWeekly.com.