Wines of Navarra Spain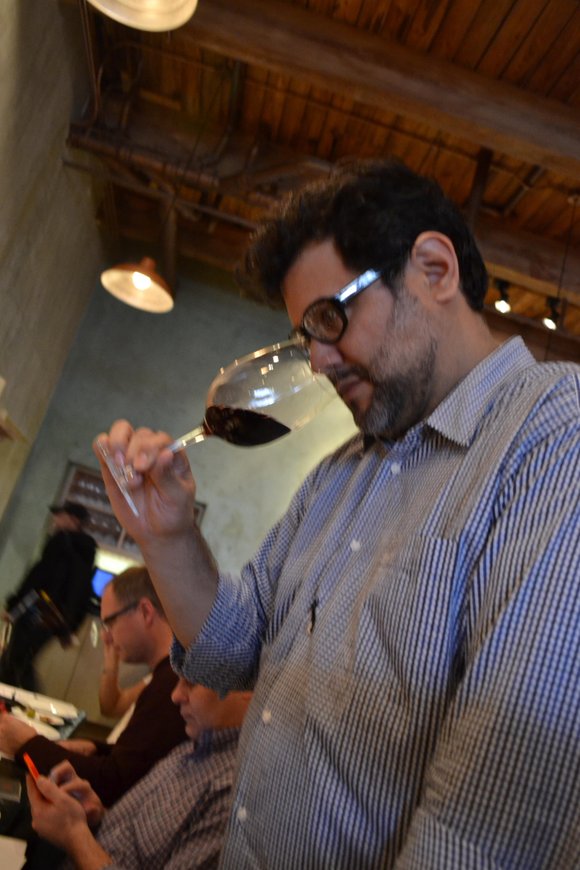 Navarra wines were created in one of the most historic and picturesque regions in all of Europe. Situated in the Ebro Valley, its traditions in winemaking date back to Roman Times and were continued when the Arabs settled into the Iberian Peninsula and later Christian monks established monasteries along the Pilgrim's Way. This storied region has the advantage of high altitude vineyards in the foothills of the Pyranees with its ocean breezes from the Atlantic down to the deserts of the South, which provide locations for the popular cable tv show Game of Thrones. The historic capital, Pamplona was made internationally renowned by the Ernest Hemingway novel, The Sun Also Rise, in which the annual running of the bulls is depicted.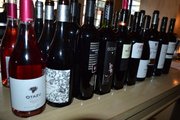 Although situated in northern Spain, the area is rife with French influence. A King in the Middle Ages, was in fact, French. The French influence is everywhere, with traditional local grape varietals, such as Tempranillo, interspersed with vineyards growing so-called "international grape" such as Cabernet Sauvignon, Chardonnay, and Syrah, all benefiting form the high altitude, rich volcanic soil and strong ocean winds to create spectacular wines with hefty body, full fruit flavors and structured tannins. These are wines that pair excellently with food and the culinary staff at Salero, led by Chef de Cuisine Aaron Patton, Chef Adam Wendy and Sous Chef Sophia Harris, had a field day preparing a complex array of regional and imaginatively interpreted international dishes to pair with flights of a total of 13 wines.
The pairings represented a host of varying flavors that brought out different aspects of the wines with every bite. For example, an opening salvo of house marinated olives with a side of marcona almonds and jamon (ham and cheese) croquetas showed off the kaleidoscopic flavors of Bodega Inurrieta "Orchidea" Sauvignon Blanc 2014 ($12) with its bright, crisp citrus flavors, Prinicpe de Viana "Edicion Rosa" Rosado Garnacha 2014 ($18), and Bodegas Marco Real "Pequenas Producciones" Tempranillo 2011 ($12), with its pronounced flavors of dark red cherries, blackberries and baking spice derived from 5 months of aging in French oak.

The real stars came out to shine with main course of Grilled Hanger Steak and Sage Pork Sausage. The wines would have rivaled anything from Bordeaux with their rich flavors and careful barrel aging. Bodega Otazu 'Premiere Cuvee'($14) is a real beauty made with 55% Cabernet, 30% Tempranillo, 15% Merlot grapes. It is as good as anything you'd get from the Right Bank. The rich flavors of dark, ripe fruit, a dash of currant and shaved cinnamon stick and a hint of cigar smoke made this the perfect foil for Grilled Hanger Steak.
The Finca Albret "La Vina de Mi Madre' 2009 ($30) also made the Hanger Steak sing with its rich, ripe flavors of blackberries, currants and copious helpings of candied black cherries and a touch of shaved cinnamon stick. This was a perfect match with the charred flavors of the marinated steak and its accompanying compote of stewed blackberries and the warm red chili flavors of the smear of sauce that accompanied the Sage Pork Sausage.
A finishing touch of lighter than air churros and flan de queso fresco (fresh white cheese flan) set the meal off to a perfect finish. A lingering taste of Castillo de Monjardin barrel-fermented Chardonnay 2013 ($15) was the perfect choice with this one, even though it was also paired with the earlier Shrimp dish. There was something about the tropical citrus and hint of oak that made it perfect with the cinnamon spice on the churros and the toasty caramel topping of the flan. These are wines that linger long on the palate and in memory. They will make an important contribution to any Holiday table and beyond.