Tuesday Morning closing, Mooyah open, and more store news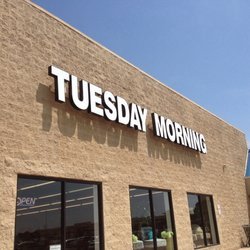 Joliet's Tuesday Morning store is shutting its doors after less than three years.
The 1489 N. Larkin Ave. business opened in mid-2013 and will be closed by January, said a manager, who declined to provide her name. Its location – once a Home Choice store and before that a Minnesota Fabrics – may not have been the best spot, despite its proximity to such other discount retailers as Marshalls and Burlington Coat Factory, she said.
"The location was not great," she said. "At one time they were looking for a new location (in Joliet) but I really don't know if they still are."
Interestingly, the Frankfort Tuesday Morning store closed in order to move to what was believed to be a better location in Joliet.
The manager also did not know whether the Ross Dress for Less store, which has been advertised as moving into the North Ridge Plaza strip mall, would be going into their 13,710-square-foot space.
City of Joliet officials said they did not know either. Initially, the understanding was the new Ross store would be opening in the former Chinese Buffet King restaurant, which has been closed since the beginning of the year, but those plans may have changed, Community & Economic Development Jim Haller said.
Ross opened its first store in Joliet earlier this year, and the manager there said the company has not indicated where in the North Ridge Plaza the second store would be built.
Leisure Hours moving to Plainfield
Leisure Hours, the 2712 Plainfield Road hobby store specializing in remote control cars, models and games, is moving to a larger location at 16300 Lincoln Highway in Plainfield.
The store has been at that location for more than 20 years and in business since 1973, its manager said, and is moving to the new spot in order to gain more square footage.
Its new 20,000-square-foot building is the former Route 30 Plex, which was used for an indoor flea market and dance club and previously was a car dealership and a church.
Mooyah Burgers finally open
Mooyah Burgers, the final piece in the Jefferson Street strip mall that's also home to Potbelly Sandwiches and a Chipotle Mexican Grill, opened for business on Monday.
The 2611 W. Jefferson St. fast-food restaurant is franchise owned Faysal and Kal Mohamed, who opened their first Mooyah in Oak Lawn earlier this year. There is also a location in Glenview and other proposed for Lombard.
The company's roots are in Texas, and it specializes in build-your-own burgers with such non-traditional toppings as jalapeno peppers, ranch dressing, avocado and Cholula.
The store's hours are 11 a.m. to 10 p.m. daily.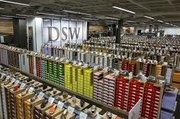 DSW opens next to Dick's Sporting Goods
DSW, which stands for Designer Shoe Warehouse, has opened its new store at 2601 Plainfield Road, sharing the same strip mall as Dick's Sporting Goods on the site that had once been Marcus Cinema Movie 10 location.
The store boasts 20,000 pairs of name-brand men's and women's shoes for sale at discount prices, competing with similar nearby Famous Footwear and Shoe Carnival, both of which are also located off Plainfield Road.
Store hours are 10 a.m. to 9 p.m. Monday through Saturday and 10 a.m. to 6 p.m. Sunday.