Foster seeking public's questions for space station astronauts
11/30/2015, 12:49 p.m.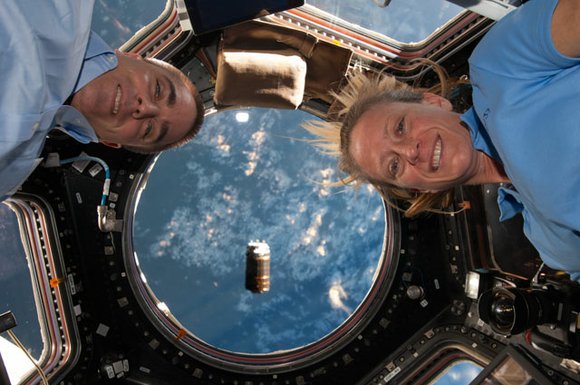 Here's a roundup of legislative news from our area:
Manley pushes Rauner to sign state museum bill
To provide students and families access to the Illinois State Museums, state Rep. Natalie Manley, D-Joliet, is urging the governor to sign legislation that will reopen the State Museums to the general public.
"The Illinois State Museums are a key component to the preservation of our state's history," Manley said. "They offer students and families a place to go to learn about their history in an interactive and exciting way."
Manley voted in support of Senate Bill 317, which would reopen the museums after the governor closed them to the general public at the beginning of October. The main branch is in Springfield, with other locations at Dickson Mounds, Lockport, Rend Lake, and the James R. Thompson Center in Chicago.
Along with providing an educational experience, the museums bring in a significant amount of revenue for each town, she said.
"The governor's impasse and proposed budget cuts are a clear example that he does not want to provide our working families the services and programs that they rely upon," Manley added. "The closure of the state museums is another irresponsible political game that he is playing, and I urge him to think about both the educational and monetary value that they bring to our communities and sign this bill into law."
Bertino-Tarrant wants gov to release gas tax money
Joliet-area motorists pay thousands of dollars in state gas taxes, but Springfield is holding on to the money instead of sending it back to help pay for road salt, snowplow repair, fixing potholes and other road projects and maintenance.
"This whole ordeal has been frustrating," said state Sen. Jennifer Bertino-Tarrant, who represents Joliet and other communities in Will County in the Illinois Senate. "The money belongs to the community."
Right now money can't be sent to the communities without some kind of official authorization. In May, the Senate approved legislation containing that authorization, but it was vetoed by Gov. Rauner. The system has been at a standstill ever since.
In 2014, Joliet received more than $3.6 million in gas tax money. Across Will County, local governments received more than $21 million in gas tax money last year.
Other area communities received the following amounts in 2014:
Bolingbrook -- $1,816,318
Channahon -- $310,947
Crest Hill -- $515,860
Bertino-Tarrant and other Illinois Senate Democrats tried to prevent this problem from occurring. In early September, the Senate approved a plan that would have provided the authority needed to send along the gas tax money. Senate Democrats provided the 36 votes needed to approve it. At the direction of Gov. Rauner, all Republicans opposed the legislation.
The legislation – SB 2046 – remains pending in the Illinois House.
"The governor should have never vetoed legislation allowing the gas tax money to be spent," Bertino-Tarrant said. "It belongs in our district."
Foster taking questions for astronaut event
On Wednesday, December 2, 2015, astronauts aboard the International Space Station will appear before the House Committee on Science, Space, and Technology via satellite downlink to answer questions from members of Congress.