Chamber Ensemble performs at Lewis University
10/21/2015, 3:30 p.m.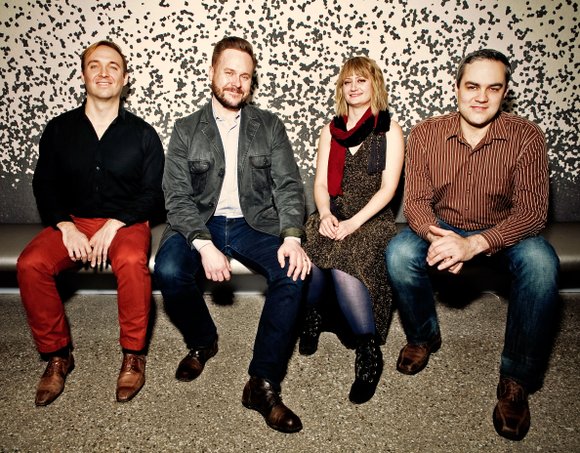 The Spektral Quartet, regarded as one of Chicago's most magnetic and forward-thinking chamber ensembles will perform at 7:30 p.m. Wednesday, Nov. 11 in the St. Charles Borromeo Center Convocation Hall on the Lewis University main campus in Romeoville.
It is part of Lewis University's Fall 2015 Performing Arts Series. All events are located on the University's main campus in Romeoville. Admission is free for Lewis students, $5 for guests and $10 for the general public. Tickets can be purchased at the door or by calling (815) 836-5500.
The Spektral Quartet takes an inclusive approach to concert format, shifting the role of audience member from spectator to ally. The group earned a loyal following within and beyond Chicago. Since its inception in 2010, the Spektral Quartet has sought out the discourse between the masterworks of the traditional canon and those written this decade, this year, or this week. The Spektral Quartet serves as ensemble-in-residence at the University of Chicago. The program includes Franz Schubert, Quartettsatz; John Cage, Quartet in Four Parts; Sergei Prokofiev, String Quartet No.1, Op.50; Ludwig van Beethoven, Op.133, and Große Fuge.
The final event in this semester's Lewis University Performing Arts Series is Will Rogers: An American Original, which will be presented at 7:30 p.m. Monday, Nov. 23 in the Philip Lynch Theatre. This one-man show features Kevin McKillip as the renowned author and humorist. At the time of his death in 1935, Will Rogers hosted the most popular radio show in America, had a daily column that ran in over 400 newspapers, and was an exceptionally popular male box office star in Hollywood. The Performing Arts Series is being presented as a part of Lewis University's Arts & Ideas Program, providing cultural and educational programming for students and the community.