Tasting the best of what Italy has to offer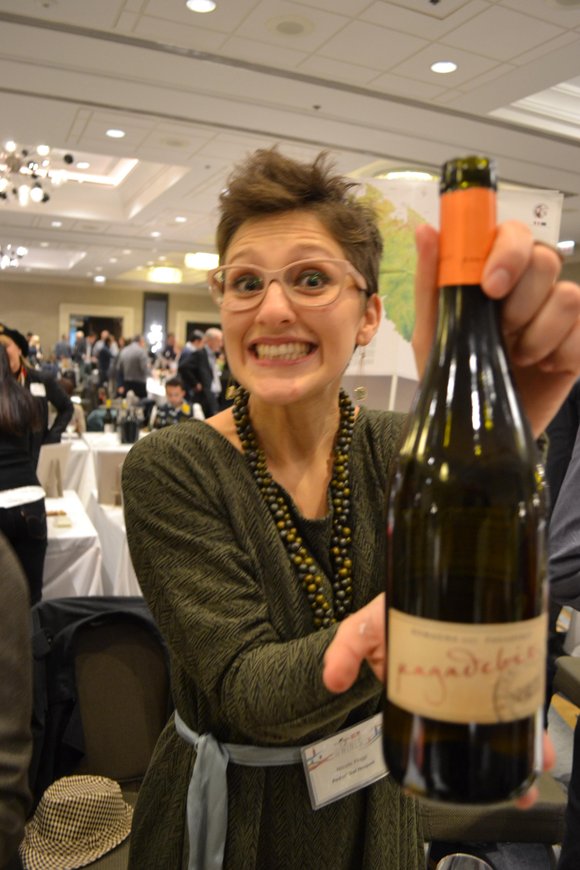 San Francisco--More than 50 winemakers from Italy's various wine regions from such diverse areas as Alto Adige, Tuscany, Peimonte the Veneto and Lombardy to Sardinia in the far south, poured more than 300 wines to an enthusiastic, overflow gathering of wine professionals in the Simply Italian U.S. Tour 2015.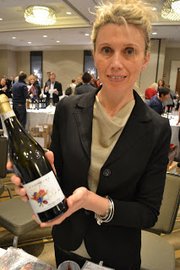 Rita Babini Ancarani with Signore 2014 Ravenna IGT Famoso-$18.99
Seminars ran the gamut including "Veneto, Piedmont and Tuscany: The Iconic Image of Italy," "Romangna: Albana to Sangiovese. Queen of Grapes, King of Wines,""Sardinia an Island to Discover: From its Vineyards to its Surrounding Treasures," and a special presentation from the Consorzio Tutela Denominazioni Vini Frascati, with wine educator Geralyn Brostrum, presenting Consortium General Manager Mauro De Angelis to the United States for the very first time.
Also among the presenters was Master Teacher and Advanced Sommelier Giammario Villa, Professor and Wine Educator at UCLA who led the tasting of Romagna: Albana to Sangiovese and Tom Hyland, author, who led the Sardinia Tasting.
Among the outstanding wines presented, many in their inaugural presentation was Mauro Sirri's I Croppi 2014, Romagna Albana Secco DOCG ($15) from Celli. Made from 100% Albana grapes, indigenous to the region, the wine has a distinctive golden color with flecks of bright copper hue. The taste is like a bouquet of fresh orange blossoms leading to a mouthful of Meyer lemon and a touch of Clementine orange. It has a rich, round flavor and an elegance of character that is unusual for a white wine. This wine could even stand up to some aging, but it tastes far too good to stay in anyone's cellar. Try it with a dish of Clams linguine or a seared Bronzini or Sea Bass white fish. It's also great with Chicken Florentine, Veal Scaloppini, or, my personal favorite, Veal Saltimbocca.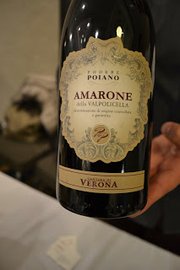 Lugana DOC 2014 ($22) is an Organic white wine from the winery La Collina del Ciliegi of Milan. The Lugana DOC is getting a lot of attention from the wine press lately because of their outstanding fine, complex white wines. Winemaker Luca Degani put his magic touch on this golden hued beauty that is a bundle of fresh-cut white jasmine flowers and orange blossoms and a rich, full-bodied taste that reminds you of a mouthful of orange and lemon flavored candy. Its great with fresh shucked oysters, sushi or a lobster roll on a brioche roll with homemade mayonnaise and a splash of lemon juice. Don't have any of those? Just grab a hunk of Humboldt Fog Sonoma Goat Cheese and I guarantee you and yours will get rid of the entire bottle in record time!
Another standout wine from the Veneto, Piedmont and Tuscany seminar was Ca' Di Alte Prosecco Extra-Dry DOC($16.99), from Colli Vicentini. The wine is one of the most authentic expressions of Prosecco you will taste from master winemaker Alberto Marchisio. A celebrated winemaker from Piemonte, Marchisio came to Cantina Colli Vicentini as Director of Oenology with the 2012 vintage. His impact was immediate and extraordinary. Made from 100% Glera grapes, the ancient name for prosecco, it is a racy, lively bubbly with a long finish. It's the ultimate Italian aperitif that is the life of the party. Lemon zest, a mouthful of Pear William and the lingering aroma of Narcissus flowers makes this the first guest you should invite to your next party. It goes with just about anything you'd serve at a festive brunch. Shellfish and sushi (Italians call it 'Crudo'), Cheese Tortellini or try out your favorite 'white' pasta sauce, with mushrooms, Angel Hair Pasta and Ricotta, Bufala(domestic Italian Water Buffalo) Mozzarella or Burrata (cream-filled mozzarella) cheese. Abbondanza!