Troy Middle School students welcome State Senator Bertino-Tarrant
10/28/2015, 8:31 p.m.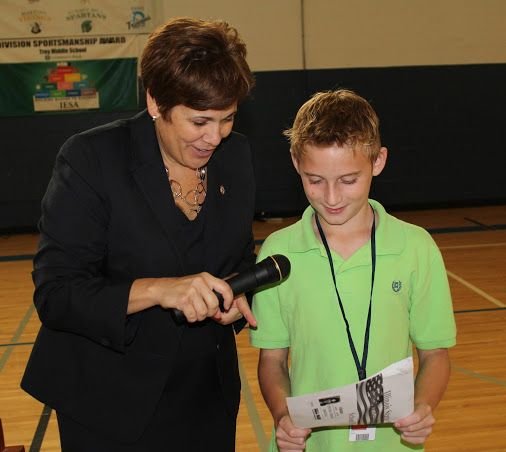 The eighth grade class welcomed State Senator Jennifer Bertino-Tarrant (D-Shorewood) to Troy Middle School recently. The students just finished learning about the Illinois Constitution. Bertino-Tarrant spoke about becoming an elected official, what a day in the life of a senator is like and how a bill becomes a law.
"I enjoyed speaking to the students about Illinois government and answering their questions," Bertino-Tarrant said. "I was impressed by their interest and knowledge in state government and the legislative process."