Will County traffic stop yields $250,000 cocaine bust
2/5/2016, 9:32 a.m.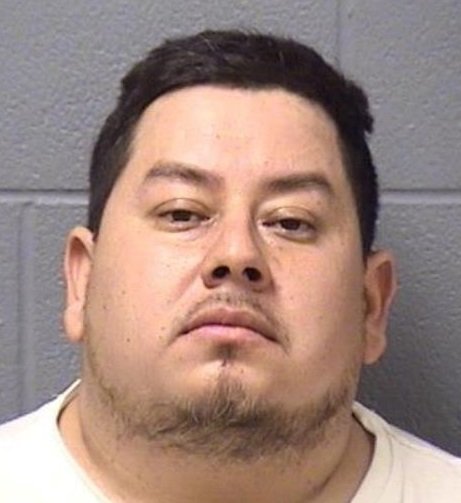 During a traffic stop on Wilmington-Peotone Road this week members of the Will County Sheriff's Gang Suppression Unit arrested Juan M. Hernandez, age 36, of 422 Elwood in Joliet.

Hernandez appeared visibly nervous and while deputies were executing a violation check on him they observed Hernandez making several furtive movements inside his vehicle.

The sheriff's office K-9 deputy and his canine partner, Roxy, made a positive indication of drugs inside the vehicle.
During a search of the vehicle, deputies found 5 kilos/5,864 grams of cocaine with an estimated street value of $250,000.

Hernandez was taken into custody and charged with possession of a controlled substance with intent to deliver, no front registration plate, and disobeying a stop sign.