JWHS Wrestlers Advance to State Final
2/18/2016, 3:50 p.m.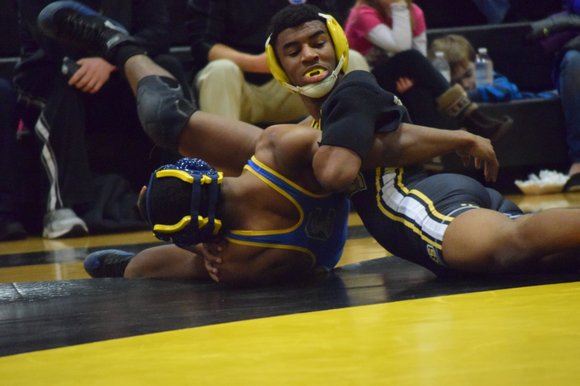 Joliet West High School seniors Darvell Flagg and Meekah Ben-Israel
qualified for the state wrestling finals, which begin Thursday and will last throughout the weekend in Champaign, IL.
Flagg qualified for state wrestling at 113 lbs. Flagg, who is now a 4x state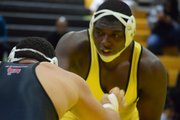 qualifier, will begin his quest to become a state champion Thursday. Ben-Israel
qualified for state in the 220 lb. weight class. He is a first-time state qualifier.
"It is truly a tremendous achievement for both of them," said Head Wrestling Coach
Chuck Rumpf. "Flagg is a rare, four-time qualifying wrestler and that is a
remarkable achievement. This is an exciting time for both of these young men."