New Lenox police looking for 7-11 Store suspect
7/20/2016, 11:18 a.m.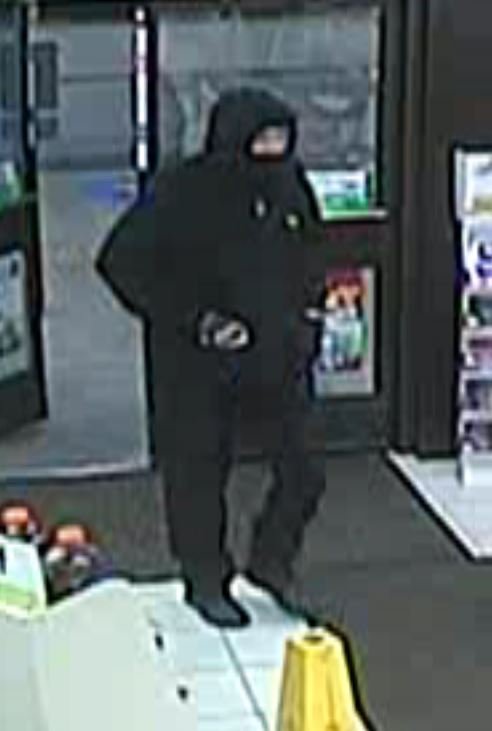 The New Lenox Police are asking for the public's assistance in the investigation of a July 20, 2016 armed robbery at the 7-11 on Laraway Road.

An unidentified black male or male Hispanic male suspect was captured on surveillance cameras as he entered the store.

The suspect was holding a stun gun, a handgun and demanded money from the cash register.
The robbery took place at approximately 4:20 a.m.
The suspect fled on foot and got into an unknown-type vehicle.

The clerk described the suspect as a light skinned black male or Hispanic male, in his mid-20s, approximately 6-foot tall with a slim/athletic build. He was wearing all black-- hat, sweatshirt, gloves, pants, and shoes.