St. Francis named a top 20 private college for master's degree students
7/27/2016, midnight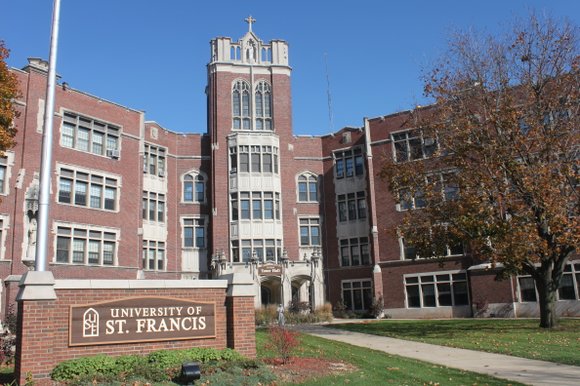 In its 2016 Student Success Ratings, national research firm Eduventures named the University of St. Francis (USF) among the top 20 National Private Masters institutions in the U.S.
"This ranking by a highly respected national, independent, higher education research firm carries a lot of weight. It recognizes the high caliber students that choose St. Francis, it also recognizes how satisfied students are in choosing the university and the successful outcomes our students enjoy through graduation," notes Chuck Beutel, Vice President for Admission and Enrollment Services.

Eduventures is a leading, independent research firm dedicated exclusively to the coverage and service of learning markets. The company analyzed more than 1,100 institutions based in the United States and compared a predicted retention rate based on academics, affordability and social factors with reported retention rates. Findings were categorized into research/doctoral, masters, and baccalaureate in both public and private sectors.
Additional information and the full listing of each category can be found at www.eduventures.com.
In addition to this honor and for the fifth year in a row, USF has been honored as a 2016-17 Catholic College of Distinction by collegesofdistinction.com. Colleges of Distinction are honored for providing an innovative, engaging experience to students that prepares them for successful careers, active citizenship and lifelong learning.
"The University of St. Francis is pleased that its commitment to student success-- whether in terms of retention and graduation rates or in terms of in-field job placement-- continues to be recognized in national rankings such as these," comments USF President, Arvid Johnson. "Preparing students to contribute to the world through service and leadership is not only essential to our mission but also a critical part of our value proposition."
A full list of schools featured can be found at collegesofdistinction.com and will be included in the 2016-17 Colleges of Distinction guidebook, available digitally and in print.