Zonin 1821 Dress Code Prosecco – In Style for Summer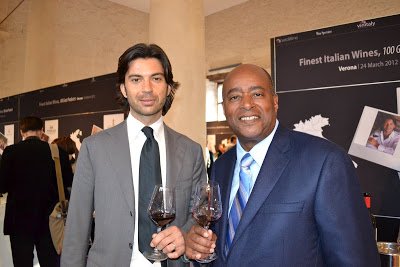 ZONIN1821 is one of the world's most admired brands and the largest privately owned vine growing and winemaking company in Italy. It's no surprise that the Zonin family, after seven generations as one of the most successful family-owned companies in Italy has come out with a line of sparkling wines that gives consumers something entirely new to drink and enjoy during the summer months--"Dress Code" Collection by Zonin ($16.90 each). What makes this collection of Prosecco wines different is that each one is blended with a different grape varietal, creating a unique taste profile and style, that differs greatly from traditional Prosecco made from 100% Glera grapes.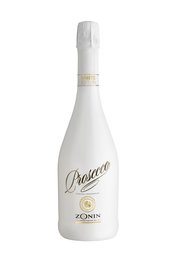 Zonin Prosecco Black Edition is a blend of 90% Glkera and 10% Pinot Noir. The wine goes great with summer favorite appetizers like sushi, salmon puffs and crab cakes. It is bursting with flavors of fresh, ripe green and gold apples, hints of violets and rose hips on the nose and a nice whiff of exotic cardamom spice. Try with Thai or Indian food during your next restaurant outing. In a word, it's Silky. Zonin Prosecco White Edition is a totally different experience. Youthful and bracing, it is a blend of 91% Glera and 9% Pinot Bianco. The taste is light, floral and fruity with aromas of delicate white flowers and hints of tropical fruit. Light summer salads, flecked with bits of tuna, white anchovies and mussels, tiny bay scallops or razorback clams are perfect with this timeless, elegant sparkling wine. In a word, its Crisp. Zonin Prosecco Gret Edition is a smooth marriage of 87% Glera and 13% Pinto Grigio. Soft and delicate, it is a case study in harmony with flavors of Golden Delicious Apples and a light shaving of ginger. This is the sparkling wine to bring out as the first act of a spectacular patio brunch or al fresco dinner. Perfect with groaning buffet tables of cheeses, salumis and various seafood salads, its modern, cool and casual. Perfect for a summer's eve. At $16.90 a bottle, keep a case of each on hand as your 'go to' sparkling wine for the entire summer season of entertaining. I guarantee your guests won't hesitate to accept your summer garden dining invitations and ask to bring a friend.