Will County looking for new early voting location in Bolingbrook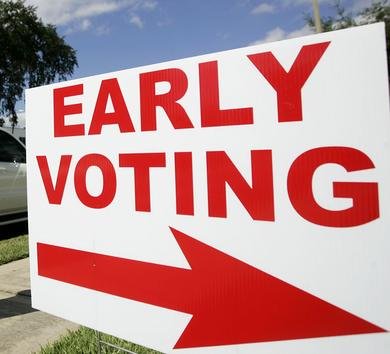 Early voters headed to the polls in Bolingbrook may have to adjust their car's GPS.
That's due to the fact that Will County Clerk Nancy Schultz Voots is looking for a new polling location after learning that the Village of Bolingbrook wouldn't staff the traditional village hall early voting location.
Schultz Voots told the Will County Executive Committee that Bolingbrook didn't have an early voting location during the March primary election because the village asked that the county pay for the poll workers.
"I said we couldn't do that," said Schultz Voots.
The county has 26 early voting sites based on the density of the population she said. The county is obligated to provide the early voting locations based on a mandate from Springfield she said.
Other locations include Naperville, Wheatland Township and Joliet as well as the site at the Will County government building.
Schultz Voots said that poll workers are paid $13 per hour but that the county doesn't pick up the tab for the other 25 sites. Paying for the Bolingbrook workers would set a costly precedent she said.
"If we start paying Bolingbrook that means we're going to have to start paying all of the sites," she said.
"It's going to cost the county a lot of money."
Technology has helped to reduce the need for multiple printed ballots and allows residents to vote county-wide despite the differences in ballots in each voter location she said.
Her office is also encouraging residents to register to vote by mail or visit the Will County facility to vote.
The county will still have to find an alternate Bolingbrook location for what she calls "an unfunded mandate" by state legislators requiring the expansion of early voting sites.
Options being considered are alternate sites in Wheatland Township, an agreement with DuPage Township or a possible agreement with the Bolingbrook Park District or library district.