Kam's Kapsules: Weekly Previews That Make Choosing a Film Fun
For movies opening March 11, 2016

Kam Williams | 3/8/2016, 11:32 p.m.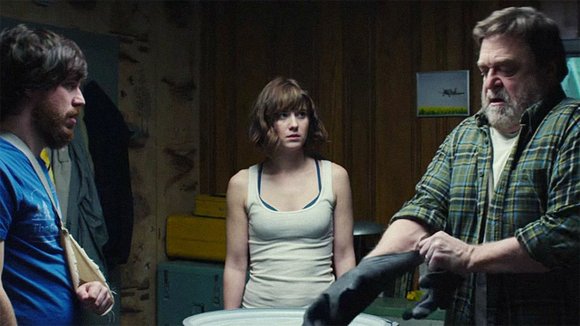 The Dog Wedding (PG-13 for drug use and suggestive content) Romantic comedy about a German businesswoman (Rosalie Thomass) who falls in love with a pro wrestler (Matt Bloom) she meets at a dog park in Arizona. Featuring Bernhard Schutz, Dee Booher and David Casillas.
Eye in the Sky (R for profanity and violent images) Drone warfare drama about a military commander (Helen Mirren) based in Great Britain who finds herself facing an ethical question when she is informed by a pilot (Aaron Paul) that a 9 year-old girl (Aisha Takow) has just entered the kill zone of a targeted terrorist cell. Cast includes Alan Rickman, Barkhad Abdi and Phoebe Fox.
Hello, My Name Is Doris (R for profanity) Sally Field stars in this romantic dramedy as a shy spinster inspired by a self-help guru (Peter Gallagher) to pursue the young co-worker (Max Greenfield) she has a crush on. With Wendi McLendon-Covey, Stephen Root and Beth Behrs.
LOLO (Unrated) Romantic romp revolving around a 40 year-old fashionista (Julie Delpy) who falls head-over-heals for a computer nerd (Danny Boon) she meets while vacationing at a trendy spa with a girlfriend (Karen Viard). Supporting cast includes Vincent Lacoste, Antoine Lounguine and Christophe Vandevelde. (In French and English with subtitles)
Me Him Her (Unrated) Out-of-the-closet comedy about a young slacker (Dustin milligan) who ventures to L.A. to help his TV star friend (Luke Bracey) find the courage to let the world know he's gay. With Haley Joel Osment, Geena Davis, Alia Shawkat and Casey Wilson.
Remember (R for violence and profanity) Cat-and-mouse thriller revolving around an addlepated Auschwitz survivor's (Christopher Plummer) attempt to track down the Nazi fugitive (Jurgen Prochnow) who'd slaughtered his entire family during the Holocaust. Featuring Martin Landau, Dean Norris and Bruno Ganz. (In English and German with subtitles)
Yalom's Cure (Unrated) Prestige biopic about Dr. Irvin Yalom, a best-selling author considered by many to be the most influential, American psychotherapist of the 20th Century.