Joliet West High School athlete competes in 23rd annual IWCOA
3/16/2016, 10:24 p.m.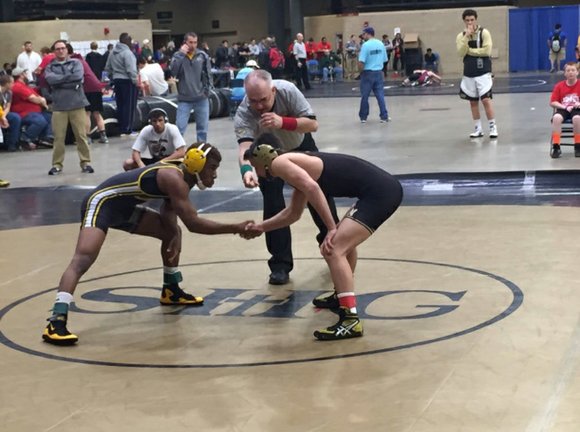 Joliet West High School student athlete Darvell Flagg competed in the 23rd Annual
IWCOA (Illinois Wrestling Coaches and Officials Association) Illinois vs. Indiana
Classic Duals on Sunday, defeating his opponent from Indiana, 5-4 and contributing
to his team winning with a final score of 25-23.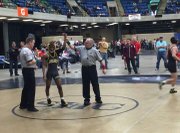 "It is an honor to be asked to compete in the event in which the top senior
wrestlers from Illinois and Indiana form All-Star teams and compete against one
another," said Head Wrestling Coach Chuck Rumpf.
Darvell is the first wrestler from Joliet West to ever compete in the event, and
only the fifth wrestler from JTHS to participate the event's history.