Senate bill will prepare students for modern workforce
5/27/2016, 1:53 p.m.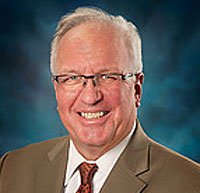 Legislation that will help high schools in Illinois better prepare their students for the 21st century workforce passed the Senate today.
The measure, called the 2016 Post secondary and Workforce Readiness Act, would require districts that participate to develop a model for better college and career preparedness and a curriculum that aligns with that model. State Senator Pat McGuire (Joliet) said that a more knowledgeable workforce is vital for Illinois' future.
"Illinois has made it a priority that by 2025, 60 percent of the adult workforce will have a post-secondary credential, whether that's a college diploma or an advanced training certificate," said McGuire, the act's chief co-sponsor. "That means everyone who graduates from high school must be ready to move ahead by learning more."
To address that, the legislation requires participating districts to develop "pathways" for students to earn college credit in mathematics. Students would then choose a pathway that aligns with their college or career goals, such as STEM, other technical fields or data analysis. Other provisions in the act include development of industry sector endorsements on diplomas to show that graduates have taken coursework that prepares them for their intended career path and opportunities to earn credit outside of school, such as an internship or work experience.
"Education is becoming like a series of extension ladders," McGuire said. "Preschool now overlaps with grade school, grade school with high school and high school with college. That's how our students and our state will continue to climb."
House Bill 5729, sponsored by State Senator Daniel Biss (Evanston) passed both chambers unopposed and now awaits the governor's signature.