Will County voters can make their voices heard Nov. 8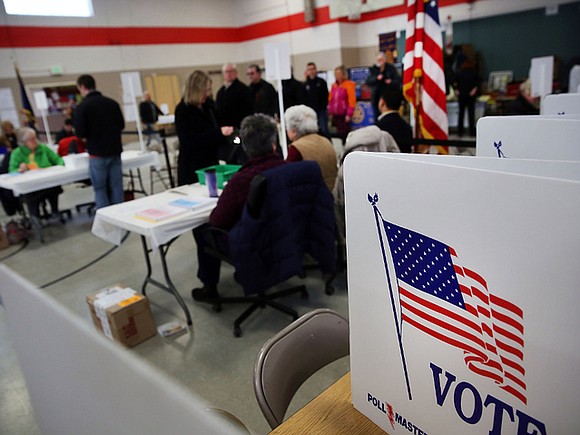 With the November 8 election less than three weeks away, voters in Will County are gearing up to head to the polls. That is, if they haven't done so before then.
Around Will County, voters have little excuse for not casting a ballot despite what some claim to be a difficult choice between the republican and democratic nominees at the top of the Presidential tickets.
Early voting started on October 11 at the Will County clerk's office in downtown Joliet and early voting around Will County is set to begin on October 24 in places that offer it.
Will County Clerk Nancy Schultz Voots said that participation during a Presidential election year tends to be higher in Will County with an average of 80% voter turnout. So far this year, just over 406,000 voters (out of a population of about 453,000 voting age adults) have registered in the county.
In addition to early voting, Will County residents can also send in a mail in ballot (which started September 29). People can request a mail in ballot up to five days before the election she said.
Voters can also register to vote online up until October 23 and will be able to register at their voting location on November 8.
Residents will be receiving a voter information guide in the mail before the election she said which will include a sample ballot, early voting hours and a map of how to get to their polling place.
"Nowadays people have choices," said Schultz Voots, adding, there is "no excuse not to vote."
Schultz Voots said that she wishes that that enthusiasm would translate to non-presidential election years when "Sometimes it's as sad as 15% in the consolidated election."
"I always feel that that election should be the 80%," she said noting that voters have more control and impact through elections for mayors, board and school boards, libraries, parks and fire department districts where their tax dollars are being spent locally.
Herb Brooks, who is running for re-election un apposed in the November election, also represents Will County's 8th district and serves as the chair of the board's democratic caucus, said that he has seen the impact that the Presidential election has on elections at the county level something he described as the "domino effect."
"Some of us on the local level ride the coattails of what happens at the state and federal level," said Brooks who has served on the board since 2008.
With a 4-seat republican majority on the board, Brooks said that whichever party wins at the national level could impact the board races but adds that at the end of the day it wouldn't change the board's agenda which includes plans for a new Will County courthouse.
"I'm not sure there would be much of a difference," he said, "We're not like Springfield and Washington D.C."
"Our main goal is going to be to serve the constituents of Will County," he said noting that regardless of party affiliation the board's members all work to keep taxes low, roads and other amenities maintained in order to attract jobs and business development.