Will County Sheriff's K9 officer instrumental in heroin, meth arrest
9/20/2016, 11:49 a.m.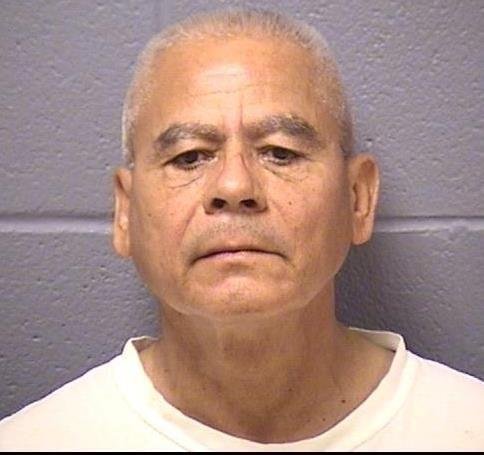 A traffic stop over the weekend by a Will County Sheriff and his K9 partner lead to a drug bust that netted 5 kilograms of heroin and methamphetamine.
Will County Sheriff's Deputy Brett Bartunek and his K9 partner, Sem, were traveling on Interstate 80 near Larkin Avenue in Joliet Township over the weekend when they stopped Javier Gomez-Mendoza for no registration and for making illegal lane changes.

Gomez-Mendoza, 58, of North Glen, Colorado told the officer that he was traveling to visit his daughter in Boston.

A second deputy arrived on the scene and while completing a status check of Gomez-Mendoza's Mexico-issued driver's license, Deputy Bartunek had Sem perform a sniff test of the vehicle.

Officer Sem alerted the sheriffs to the presence of narcotics in the rear-side of the vehicle after which Gomez-Mendoza gave deputies permission to search the vehicle.
The sheriff's officers noticed several suspicious markings on the aftermarket muffler.
The suspect and his 2007 Dodge Caliber were then relocated to the Sheriff's Office on Laraway Road where it could be searched more thoroughly.

Deputies placed the vehicle on a lift and Deputy Bartunek allowed K9 Sem to access the bottom of the undercarriage where he alerted to probable narcotics in the muffler area.

The muffler was inspected and deputies found it to have mud on it, but did not observe any other mud underneath the vehicle. The muffler also had suspicious weld marks and uneven paint filler in various areas.

It was determined that narcotics were concealed inside the muffler and it was removed from the vehicle.
In total, the officers found three bricks of Heroin with a total weight of 3.4 kilograms and six packages of Methamphetamine with a total weight of over 2.8 kilograms. The narcotics packaging had been covered in black pepper in an unsuccessful attempt to disguise the odor.

Gomez-Mendoza was later charged with possession of a controlled substance with intent to deliver and is being held at the Adult Detention Facility where he will appear in bond court.