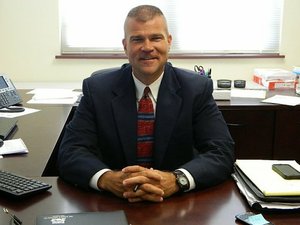 As you are aware, the Illinois General Assembly recently passed a long-overdue budget for the State. The new budget requires public education funding be distributed through
a formula based on evidence and research. Normal ly, this would not be a problem because Senate Bill 1 (SBl), the evidence-based model, passed both chambers of the General Assembl y on May 31,2017.
Well, as a famous college football coach would say, "Not so fast, my friend!" To date:
• the Senate has not sent the bill to the Governor
• the Governor has said he will veto the bill outright, or use an amendatory veto
• SB 1 is not on track to become law before the school year begins
• Currently, there is no vehicle or allowable method to distribute money to PreK-1 2 schools from the State through any formula
Senate leadership should release SB1 to the Governor and expedite action by the Governor on the legislation. Ifnegotiations regarding SB 1 need to occur, all parties need to get back to the table. The first payment of General State Aid to public school districts is August I 0th.
Fai lure of SB 1 (or a negotiated evidence based model of funding) to become law will make that deadline impossible to meet. School districts will feel the loss of that revenue and have no choice but to draw on reserves (those lucky enough to have them) or borrow through tax anticipation warrants, lines of credit, or selling of bonds.
Legislators faced difficult decisions as part of their work to pass the State budget. The passage of SB 1 is not a difficult decision. SB1 relies on 27 factual elements and will not cause any school districts to lose money in order for another to gain. SB 1 its current form, is the only way to get any money to schools that will be needed to open and stay open for the 201 7-18 school year.
Thank you to our local legislative officials who support an evidence based funding model such as the one included in SB 1. For those who believe there is a better version of SB 1, please negotiate and pass such a bill that the Governor can sign. Time is of the essence as schools need the financial resources to open and keep open without asking local taxpayers to support the extra cost of borrowing.
I ask residents to contact their local, legislative official and urge them to support SB 1.
Dr. Lane Abrell
Superintendent Plainfield Schools