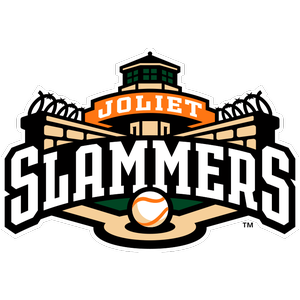 Joliet - The Joliet Slammers presented by ATI Physical Therapy welcomed the Windy City Thunderbolts back to Slammers Stadium for game one of a three game set. Clay Chapman started for the Bolts as Shane Bryant got the start for the Slammers.
Windy City struck first for a 3 spot in the 2nd thanks to a 2-run double by Cory Bass and then Blair Beck followed with an RBI single to center to make it 3-0 Bolts. Chapman worked up and down the Slammers' lineup with 5 shutout frames while his offense continued to back him up. Joliet's offense woke up in the 6th inning as they capitalized on some miscues by the Windy City defense for 2 runs making it a 7-2 game.
Joliet's offense has been tough to keep quiet as they got to the Windy City bullpen and tallied 2 runs in the 8th and then 2 more in the 9th inning and left the tying-run at first base after a 9th inning rally just fell short.
Chapman gets his 4th win on the season while Loconsole notched his 25th save getting the final out and Shane Bryant received the loss for Joliet.
Game 2 is will take place at 7:05pm tomorrow as the Slammers host Stand Up For Blue Night.
Tickets can be purchased online at jolietslammers.com or at the Box Office
located at 1 Mayor Art Schultz Drive, Joliet, IL 60432. Call (815) 722-2287
with questions.