Joliet moving several development projects forward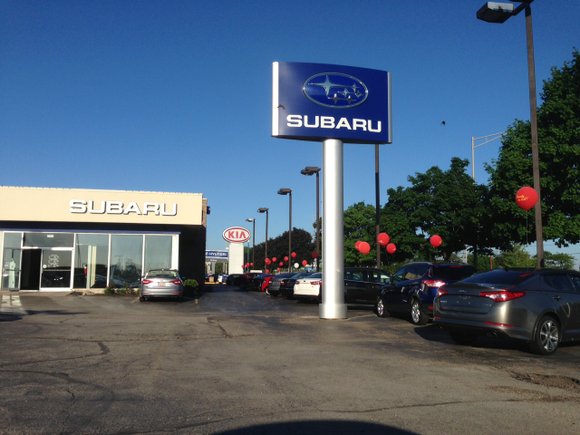 In what the mayor described as a multi-governmental effort to keep a business in town, Hawk Motors finalized a land deal last week that will keep the car dealership in the City of Joliet.
"They're staying inside the city of Joliet," said Mayor Bob O'Dekirk.
The mayor praised the "different sectors of government coming together and working together" to secure land for the auto dealer which will relocate from its Route 52 location to the northwest corner of Caton Farm Road and Route 59 on just over 7 acres that the Joliet Park District has agreed to sell for the project.
Earlier this year, Hawk Motors had also considered a couple of locations near the intersection of Theodore and Route 59 as well as land on Fraser Road in Plainfield.
The $4.5 million sale price for the land is expected to be used for improvements at the adjacent Wedgewood Golf Course including a new irrigation system upgrade.
O'Dekirk singled out Joliet Park District director Tom Carstens for his "leading the charge and for cutting the deal."
He also said that city staff have "been working hard to make this happen."
The city also approved a pair of special use permits for new apartment space downtown as well as a new gas station near the CenterPoint facility.
A developer is proposing to turn the building at 141 E. Jefferson St. (formerly the Stadium Club) into an 11-unit apartment complex with three retail units on the ground floor. The project is similar to a plan approved last year to bring a mix of retail and residential living units to the Loughran Building at 1 E. Cass St.
O'Dekirk said that the news of the Hawk Motors deal overshadowed the news.
"This one's been kind of flying under the radar," he said.
The city also approved a special use permit last week for a new Lenny's Gas and Wash service station at 2951 Center Point Way near Vetter Road. The site will also include a convenience store, restaurants, and possibly video gaming. Owner Leonard McEnery currently operates the Route 66 Fuel Stop at Chicago St. and Laraway Rd. as well as 4 other locations including a location at River Road and Route 52 in Shorewood. A memo from the city notes that plans for a drive through and for video gaming would be subject to further approval and licensure from the city.