Slammers double header, breast cancer awareness night
8/22/2017, 4 p.m.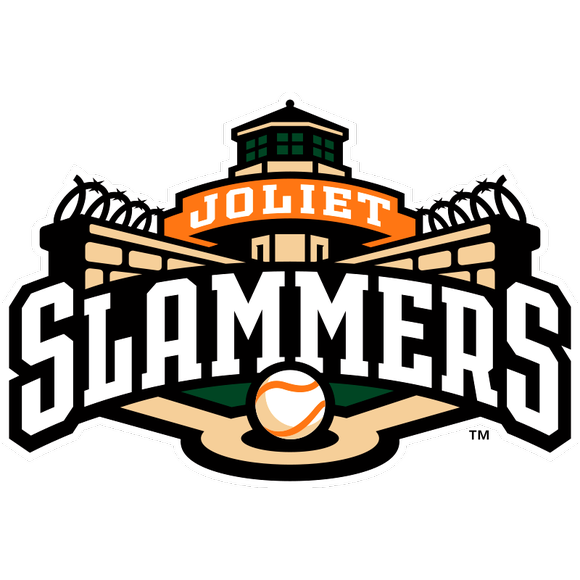 Joliet- The Joliet Slammers presented by ATI Physical Therapy host the Traverse City Beach Bums at home this weekend beginning with a double header on Friday, August 25 for Breast Cancer Awareness Night. Breast
Cancer Awareness night is presented by O'Dekirk, Allred & Associates, LLC - a local law firm specializing in family law, real estate, criminal and traffic. Friday
Gates to Slammers Stadium will open at 5 pm on Friday, with game one of the double header set to start at 5:30 pm. Game two will follow 30 minutes after game one, but will not start earlier than 7:05 pm. Both games will be seven inning games.
All fans are encouraged to wear pink to Slammers Stadium to support breast cancer awareness on Friday. Slammers players will wear a customized, pink
jersey in remembrance of those who have lost the battle to breast cancer as well as those who continue the battle.
The jerseys are available for fans to bid on in a silent auction beginning in game one of the double header. The auction will finish at the end of the fifth inning in game two. Winning bidders can take the field following game
two to have their jersey autographed. All funds raised from the jersey auction will go to Pink Heals Joliet.
Pink Heals Joliet Area Chapter is a non-profit 501(c)3 organization that raises awareness and funds for families and non-profit entities that assists in those battling cancer within the cities they visit. In addition,
Pink Heals of Joliet will have a vehicle display outside the main gates of the stadium beginning at 5:30pm. Following game two, there will be a fireworks show presented by Lumina Pyrotechnics.
Saturday and Sunday's lineup at home includes Faith Night on Saturday, August 26 and a Family Sunday on Sunday, August 27th. Gates open at 5:05pm for the 6:05pm game on Saturday night. Joliet local Christian rap artist Milton Calvin will perform in a post-game concert along with The Center Band. The Center Band is a part of The Center - a meeting place for teenagers with the purpose of connecting them with God and friends.
Individual fans can reserve up to 10 tickets for free in advance by calling the Joliet Slammers at 815-722-2287 <(815)%20722-2287>. For group tickets, please contact The Center at (815) 474-2569. The night is made possible by Joliet First Presbyterian Church, Joliet First Assembly of God, Minooka Bible Church, Riverstone Financial Advisors, and a few others who wish to remain anonymous.
On Sunday afternoon, the Joliet Slammers host another Family Sunday. Kids can run the bases following the 1:05pm game and there will be full team autographs.
If interested in purchasing tickets, fans can call 815-722-2287 <(815)%20722-2287> or visit www.jolietslammers.com.